Selecting dinnerware for a small gathering may seem complicated. 
Keep this in the back of your mind: Nothing is perfect and if it's not perfect it won't kill you.
You'll still be alive tomorrow morning.
Your friends will still think you are a genius or at the very least the one who pays attention to creating the right atmosphere.
That being said, it does help to have a bit of variety in your arsenal of beautiful things.
Some simple items to select:
Clear Stemware

Cut or textured glassware including stemware to add texture

Tinted glassware in forgiving colors that

match a variety of styles, giving you the flexibility to have fun with your table settings throughout the year
If you're like me, I am always searching for the "next" great must-have.
The pink glasses in the images became exactly that for me.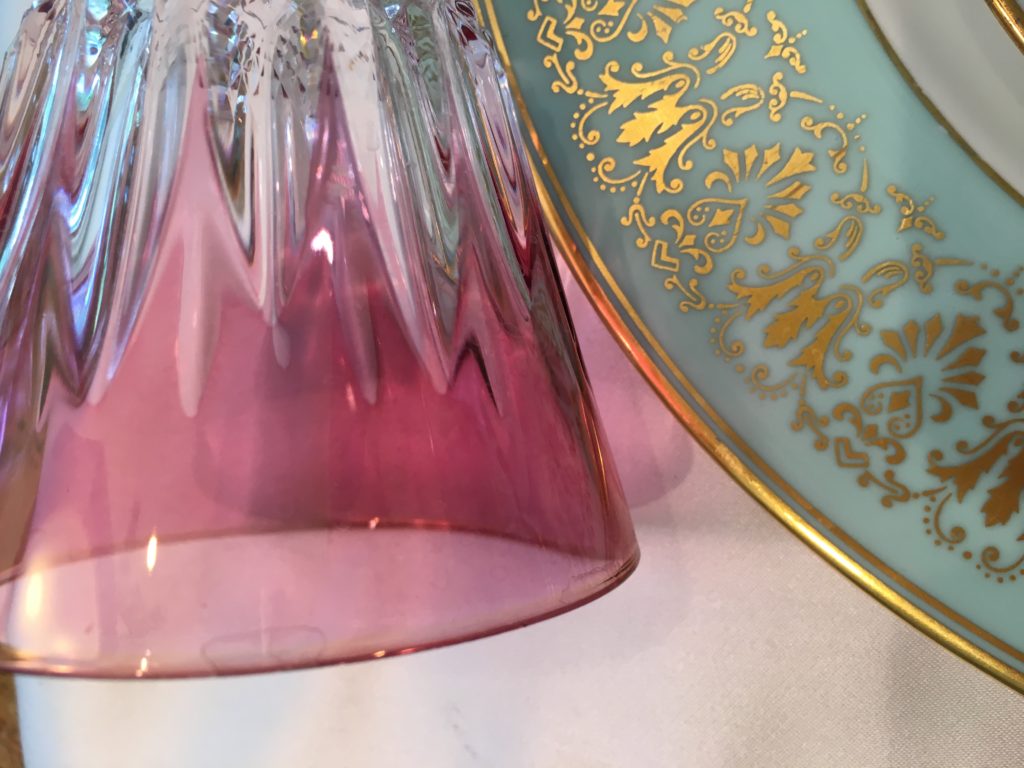 From the corner of my eye, I saw them. I screamed, " I must have you!" In my mind of course.
That would be just weird screaming at the sight of glassware. (maybe not. *shrug*)
The look below is one I created for Autumn. Yes, Autumn, you did read correctly.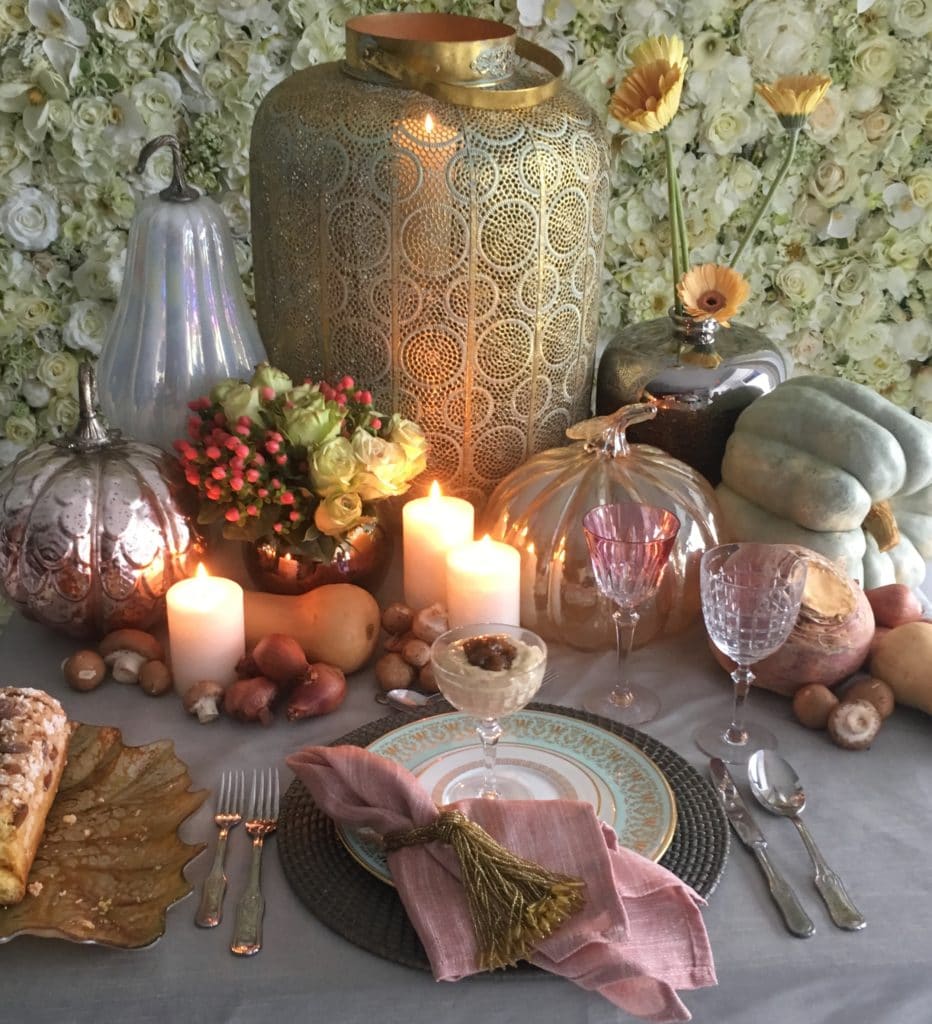 If you feel pumpkin patch orange and mustard yellow mixed with brown are the epitome of autumn, then you do you. 
The autumn palette is beautiful. But let's not hold ourselves back. Dive deep into your decorating spirit and have fun for goodness' sake. 
The inspiration for the images came from the produce market and the beautiful turnip.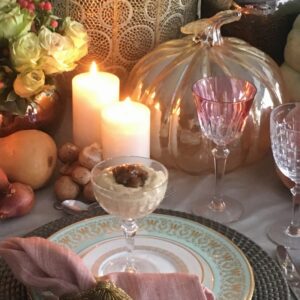 .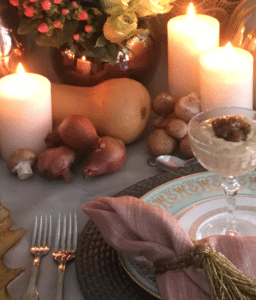 Turnips, in my opinion, are a beautiful root vegetable. This particular variety appears with a beautiful outer layer in a soft mauve. This shade of pink is one of the colors making a huge return to the design scene. 
So, there I was, standing in the produce market, turnip in hand and color matching the supporting cast. The characters included, butternut squash, shallots, and cremini mushrooms, with a hearty grey pumpkin.
From there I ran with the femme color story adding aqua dinnerware and the glasses I screamed over. This was followed by gold accents.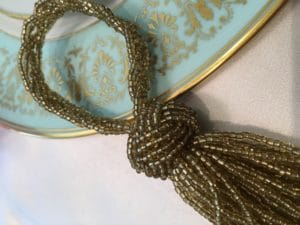 .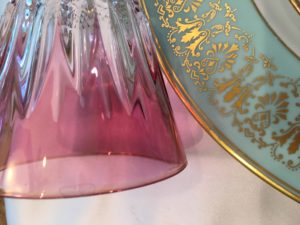 Images by: Living Beautifully™ 
Flower wall by: Nicol Segel @nicolfloraldesign
Dinnerware by:
Flatware: Petah's Family vintage flatware from Italy
Glassware: Vintage circa 1979 designer unknown
For more Living Beautifully practices, Join Me and LB on:
Instagram to keep up with the visual feast
Youtube  For upcoming interviews and demonstrations
For the best experience, join the LB Community on Facebook