Fall Brings the most beautiful elements to us…
and the opportunity to experiment with elements that would otherwise be looked at as less than perfect.
With the changing fashion of flowers, dried elements and dried flowers are making a stellar comeback. We are seeing the use of items last found favorable in the '80s. This is not surprising as style, whether it's fashion, interior, or other, is on continuous cycles of use and later recycle.
So of course, I am interested in what is the new now next of the moment. Ferns are one of those items and so are dried flowers as mentioned above. Combine the two and the stage is set for an interesting element.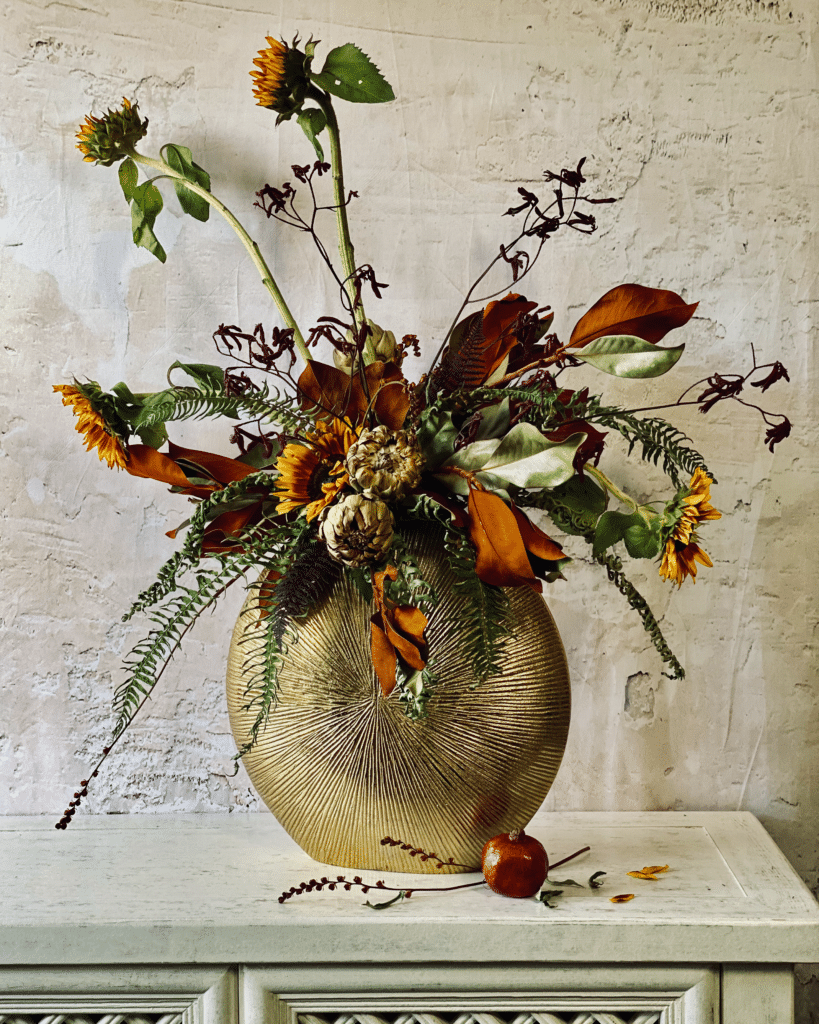 The Elements
Why does dry fern work so well in this design? Well, it's all about the rules. The design rules that say contrasting elements look amazing together. Take the dried magnolia leaves; they are smooth yet velvety on one side and smooth and shiny on the reverse. Contrastingly, the ferns are curly, spikey, leafy, and very textural. The juxtaposition helps each look and feel amazing to the observer.
Flowers
Sunflowers LOVE to be the center of attention. By accenting them with interesting natural items like artichokes or flowers like the kangaroo paws, it helps to enhance the sunflower as a supporting cast would enhance a starring role.
The design contains only 6 items, but they are used in correct multiples for a balanced composition. Not exactly a minimal creation, but when they are added correctly, there is simple magic at play.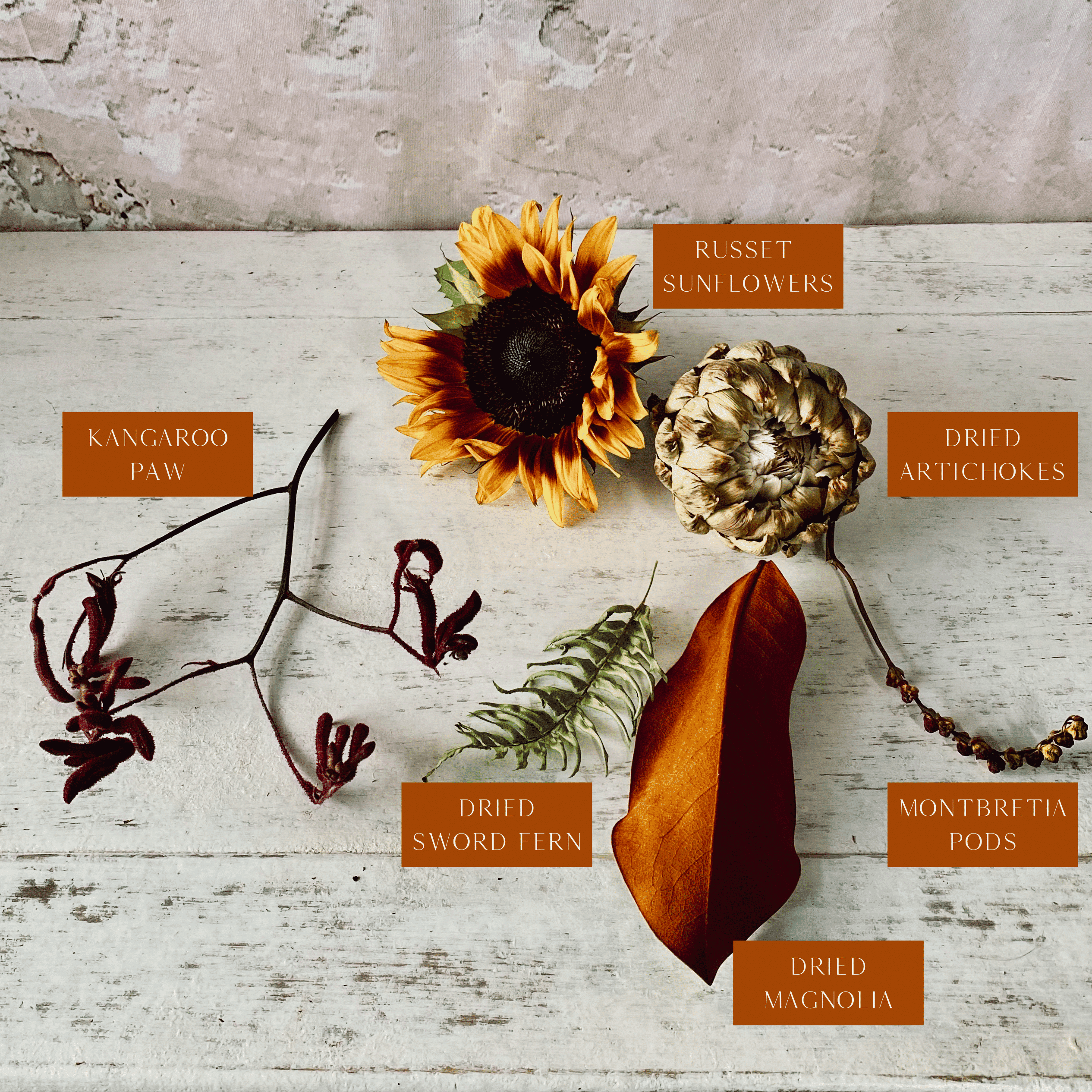 Colors
It all started with the sunflowers. Their variegated petals serving as the palette set the color composition rules. You can see a similar floral palette used in the Rust Toned Autumn Table I designed.
The gold container was perfect in the sense of color and texture, dried magnolia leaves and Montbretia pods with their sienna tones, the burgundy kangaroo paws, the ferns, and artichoke (both dried) are all sunflower stem and petal colors. This is a classic color rendition in floral design. Using the tones and hues of one featured element dictates the full palette. By using this basic color rule the look is restrained and creates an air of inviting warmth.
I hope you discovered something new in this article. Try designing something similar for your own enjoyment.
In love & style,
Petah