Its that time when change is in the air…
Below are some of the beautiful items I have curated in the LB Shop. This particular set of six adds a bit of magic around your home in fatastic statements of style.
You'll find links to these items and descriptions below.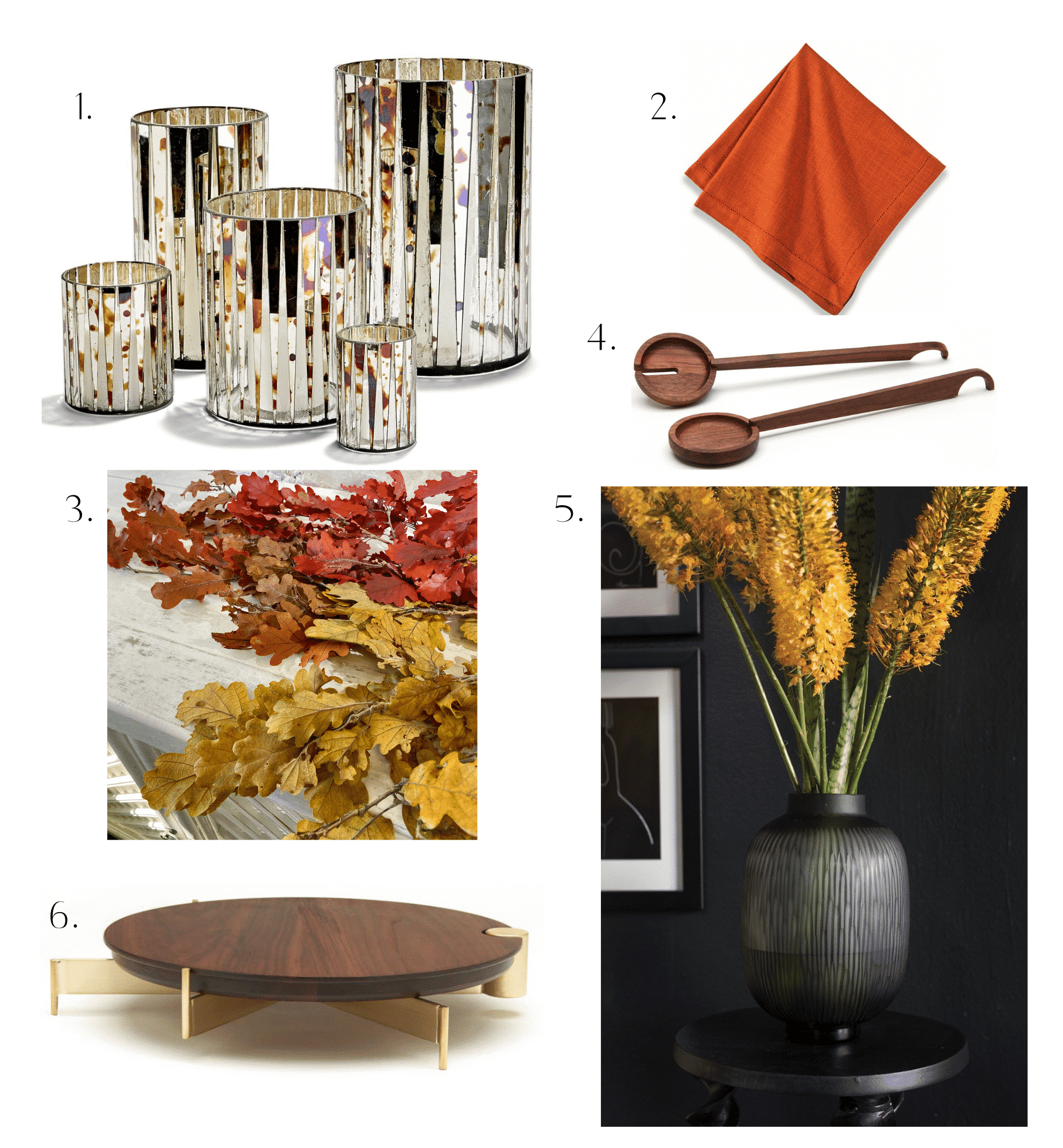 1. Mosaic Faux Aged Glass Hurricanes (set of 5)  are the type of home accessory that works in its original set or in subgroups. The colors are neutral which I find exciting. In the fall pair them with browns, umber, black and champagne.
2. Persimmon Refined French Linen Napkins are a statement on their own with their rich hue of orange. Napkins are a great way to introduce season color to your table without huge commitments of decor. A simple collection of gourds or preserved foliage and voila, the table is fall ready.
3. Preserved Miniature Oak Leaves are personal favorite. The leaves are delicate and whimsical, adding a light-hearted flair to the vessel or tables they adorn.
4. Solid Walnut Serving Utensils are an exercise in artistry. Surprisingly lightweight, they are designed for the those who enjoy a modern twist on a classic.
5. Scarred Black Glass Vase is the vessel that helps the flowers look beautiful with minimal effort. Of course the vase is powerful statement empty. But easily create a relaxed modern-chic design with your tall stems. Just add water and you're set.
6. Solid Wood Brass Cake Stand is one part genius, one part functional, and one part artistic. The walnut top can be removed and used as a cheese board or serving tray for other delicious items. The stand is brass and is a nod to early mid-century modern home accessories.