Flowers; The True Harbingers of Spring
Flowers spark absolute joy and lovely feelings. To deny this feeling is foreign (to me at least).
They are fascinating living miracles of both color and correct mathematical proportions. When we see a flower the delight we feel is primal. We see the aesthetic correctness and our brains say, "OOOOOH YES, MORE PLEASE." It's true. Our brains are preprogrammed to favor beauty. Beauty is nothing more than proportional correctness and pleasing colors.
But let's just say that we love them and save the science for the science people. Thanks, Science People!
Spring is not complete unless these bountiful beauties arrive in my garden or in my home as a cut flower. I do have a few uncommon favorites, so look out for that blog post coming soon. But these are the tried and true classic beauties you can start learning and adopting into your repertoire. Think of this selection as akin to the classic navy blazer or the simple black cocktail dress in your wardrobe. These are the staple flowers that everyone should know. Start with these so you can order or purchase with shopping know-how and ease from your local florists (please).
First, Hellebore
The first one out of the gate for me are hellebores. These beauties are available in October (as early as August sometimes) with a large floral market presence in early January. Be certain to contact local florists 14 days ahead (at the very least) to secure these gorgeous blooms. Colors range from white and green to deep mauve to burgundy and variegated colors in between. Despite their appearance, they are very sturdy flowers. One of the very first to cut through the frosty ground here in the northeast in March to provide late winter early spring beauty. Huge handfuls of stems massed in a vase is the most classic form of presentation. A good florist will know just how to mix them with other early-seasonal blooms.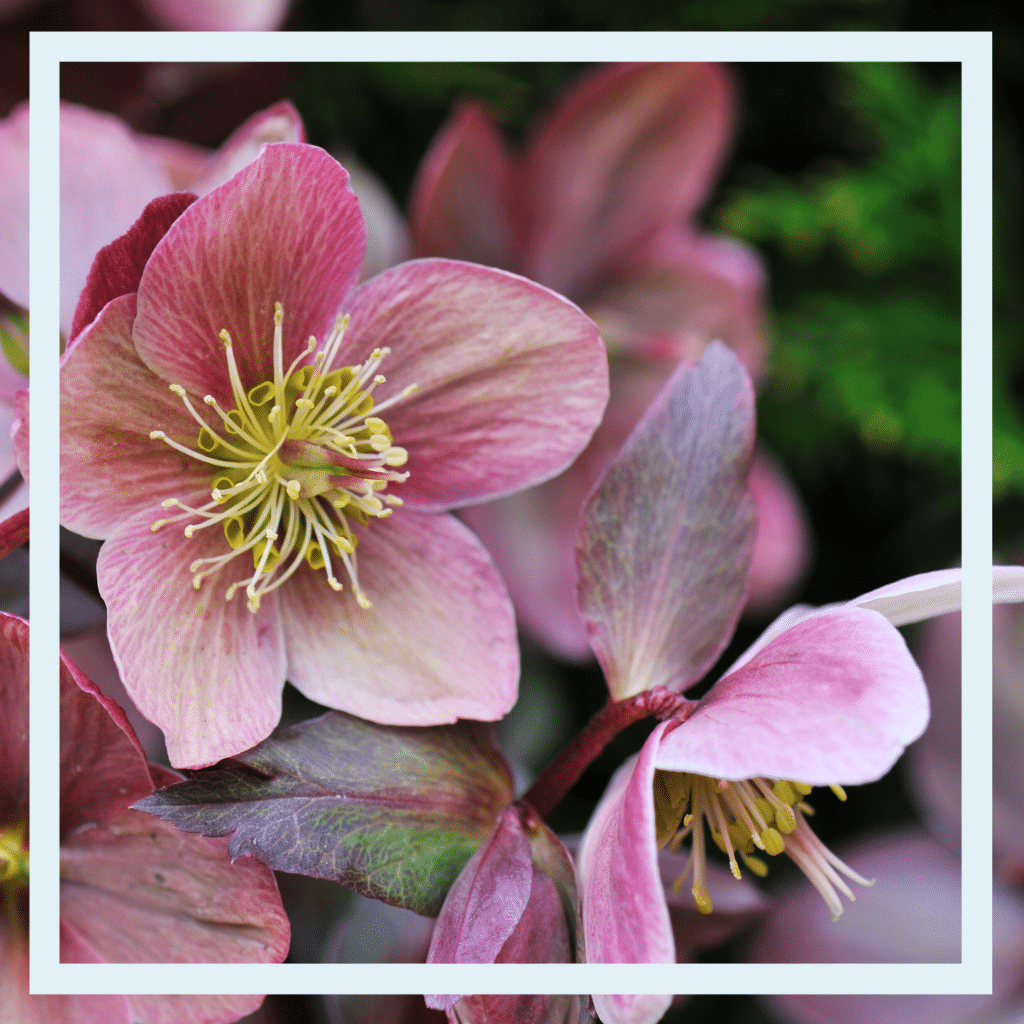 The Ruffled Ranunculus
A perineal favorite (pun fully intended) among flower lovers. Brides fall in love with them, gardeners adore them and they never disappoint. Colors are varied from the softest pink to orange and yellow to the deepest plum and aubergine. Some show all ruffles and some show green or black at their center. Mix them with roses, peonies, and lilac or alone massed in a vase. Add chic greens for a bohemian vibe such as snow-on-the-mountain for a relaxed experience. Ranunculus are gorgeous centerpiece flowers mixed with other spring blooms and delicate accents. Think of your dining table for these beauties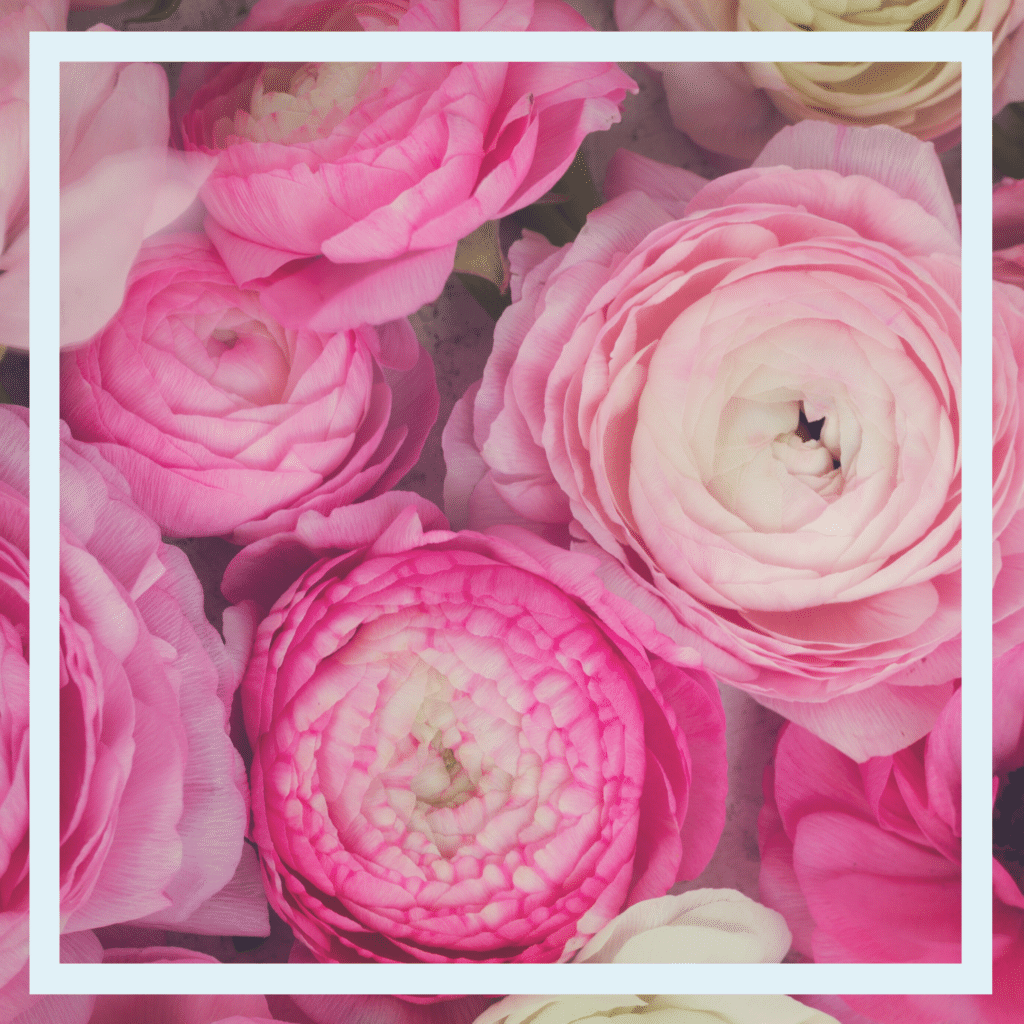 The Time-Honored Tulip
So many varieties and so little time. From the classic inverted bell to the fringed edge to the ruffled parrot to the lily and the peony like double tulip and finally the taller sister of them all, The French Tulip, it would be too extreme to pick one variety. Their versatility in shape, color, and striking simplicity allow them the ability to look gorgeous all alone. No greenery (maybe a touch of bear grass) can surpass the perfection of tulip leaves when designing. They are the perfect package of bloom and coordinating foliage. In the USA we import a great many from the dutch marketplace. Conversely, a grower in New Jersey, from holland, grows large-headed medium stem length varieties that are absolutely breathtaking. They are in a class alone. Costlier than their smaller sisters and rightfully so, they make a grand statement.
Tulips are your, easiest go-to flower for coffee or console tables,  desk arrangements, kitchen table or vanity. I am one of the thousands of flower lovers that are grateful to have tulips available pretty much year-round.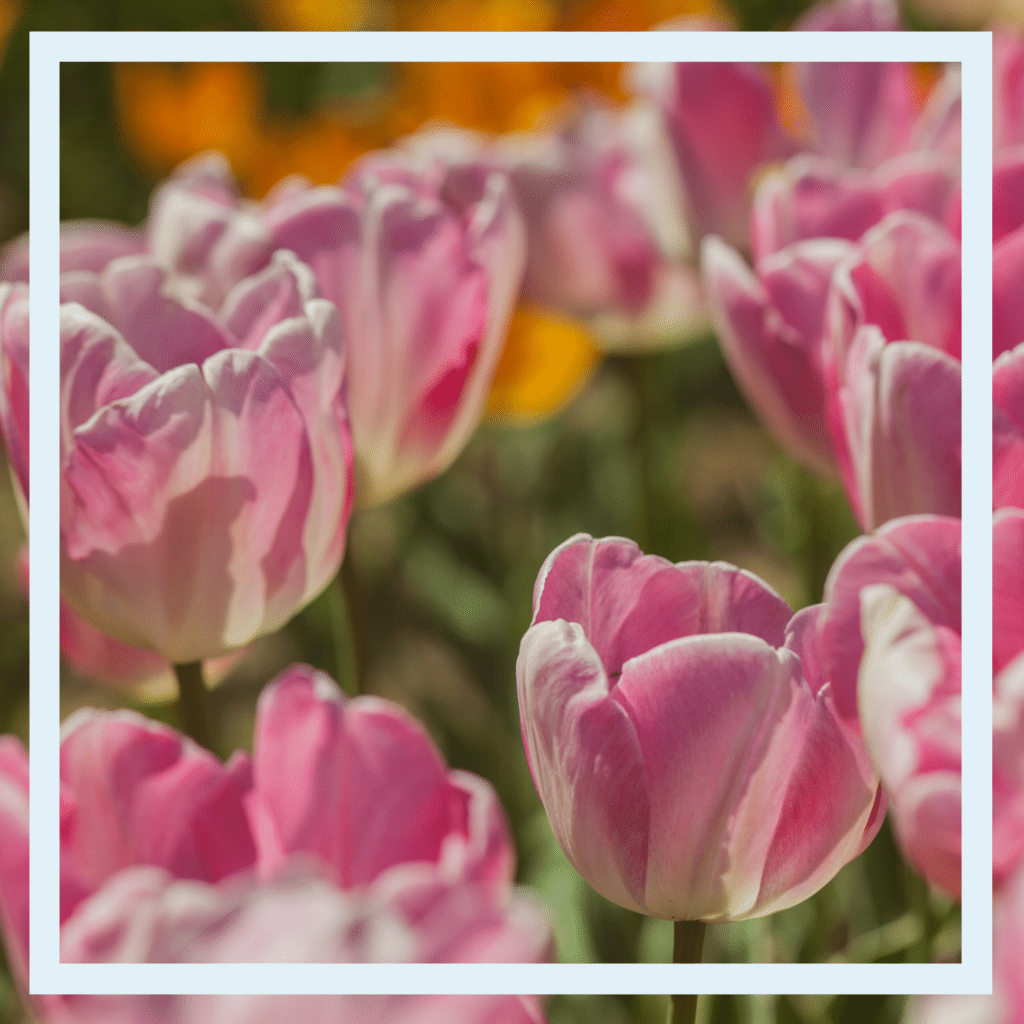 Peony Perfection
If I could live in a field of flowers, it would be with peonies in large swaths of color and variety. Often confused as a "cabbage rose," the peony is a flower of grace and fragrance. Bloom sizes can vary from lunch plate to softball with solid heads of ruffles or open with a few to a single row fo petals exposing the golden anthers of the stamens. Colors range from white to many shades of pink and coral to burgundy and red and rounded out by pale cream and buttery hues. Is it any wonder these glorious children of nature are one the most in-demand flowers of the late winter thru early summer season. No garden wedding in that time frame can be complete without them. For more details, have a peek at my article from last year about the beauties
When arranging at home, it's wise to use them alone with leafy greenery such as lemon leaf (salal) or in the winter use white peony with shiny green magnolia. The current trend in the romantic bohemian design style is tall and graceful showing off the gorgeous greenery. You can pull that look off for your hall table or a Bombay chest with a slender vase and 20 or so peonies kept long and casually arranged. Be certain to order these a week ahead from your florist to ensure availability.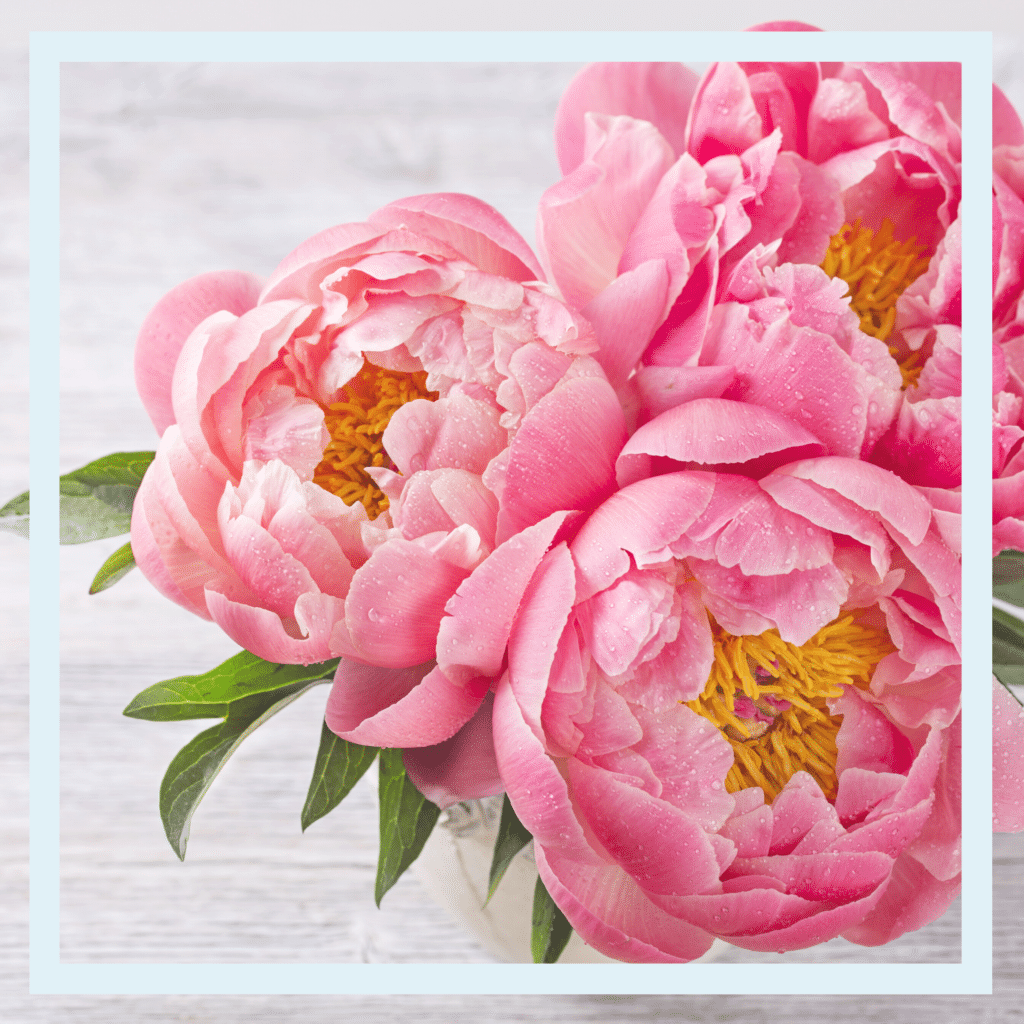 Lovely Lilac
When late spring is in full motion, here in the northeast, late May is bursting with million-bloom bushes of lilacs. The fragrance is a perfume all it's own. Their graceful, miniature clusters of flowers create a look almost unique to this garden classic.
Colors appear in white, pale pink-ish lavender, dark lavender, and even bi-colored varieties to make your mouth water.  I feel lilacs have their own special charm. Like seeing an old friend appear each year just to give the gift of joy. Mature lilac bushes can tower 12feet or more and spread just as wide and some varieties are shaped into beautiful tree forms. To get a glimpse of some special lilacs, check out my friends at HGTV's article on some of the varieties.
 Now arranging with lilac is in my opinion are gorgeous alone. Depending on the length of the stem, you'll want to choose a loose design with taller stems mimicking the look of a weeping cherry tree and clustered tightly in a gorgeous bubble ball vases in clear, art glass or cut crystal. Yes, you can use your wedding crystal for this. A gorgeous flower to wake-up to, try lilac on your bedside table in low vases.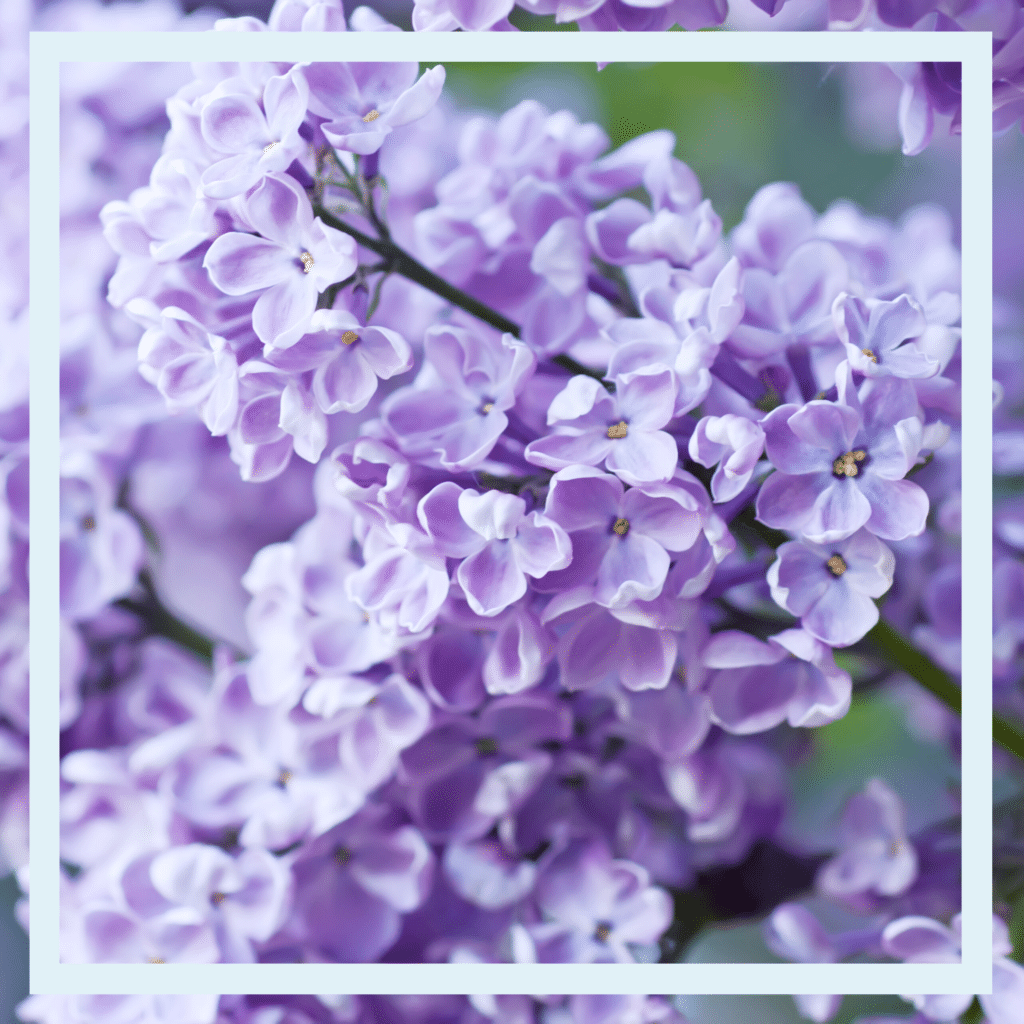 I truly hope you enjoyed taking a walk in my ideal spring setting. Now go, order from your local preferred florist with confidence and ease. Of course if you're lucky, you'll go outdoors and cut your own blooms.
For more Living Beautifully practices, Join Me and LB on:
Instagram to keep up with the visual feast
Youtube For upcoming demonstrations and interviews
Facebook Join the LB Community for the best experience