A Good Champagne Cocktail is the perfect way to greet your guests as they arrive for your NYE festivities.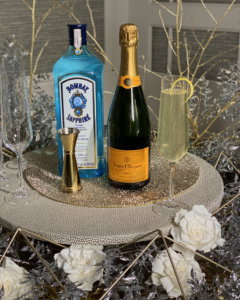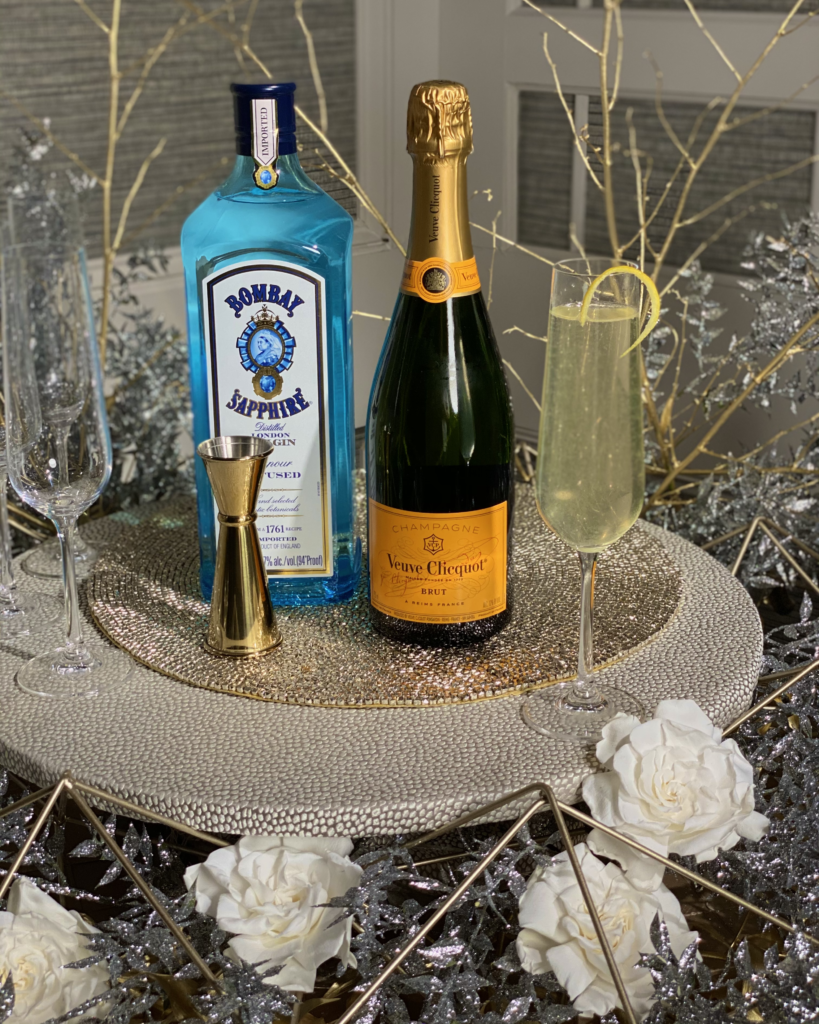 Having it front and center handles the important task of getting the perfect beverage in-hand ASAP for the social event.
Couple this with a beautifully designed table where the cocktails are being prepared and you have the recipe for a full sensory festive moment.
Now, speaking of recipe, I had a few cocktails in mind, however, I wanted something original. And when you want an original champagne cocktail recipe, you go to the woman who knows how to live well. Of course I am speaking about my beautiful friend Pat Nogar. This elegant spirit knows a great deal about entertaining (among so many other gorgeous lifestyle topics).
When we met just about a year ago, we were instant friends. Her amazing brand is "Living Well with Pat Nogar." Be sure to follow her fabulous lifestyle on Facebook and Instagram. But especially on Facebook where she and her wonderful husband David (@theamericanflaneur on insta) go LIVE every Saturday Morning with viewership from around the world. Yes, a fabulous morning show each Saturday where you can see a beautifully set table, amazing fare and cocktails prepared by Pat. To view her past shows and find upcoming show times, be certain to "like" her Facebook page linked above.
Our featured cocktail this New Year's Eve is her recipe for the "12 Midnight Cocktail."
This has made my top favorite champagne cocktails. Pat's perfectly balanced flavors of gin and Champagne with a bit of sweetness and lemon create an absolutely delicious cocktail.
Here is the recipe and note from Pat.
12 Midnight Cocktail
Ingredients
2 oz dry gin
2 tsp superfine sugar
1/4 oz fresh lemon juice (save lemon peel for garnish)
Champagne
The Steps
Combine gin with superfine sugar and lemon juice in a cocktail shaker with crushed ice.
Shake well and strain into a champagne flute.
Top off with champagne and garnish with a lemon twist.
"I've enjoyed this cocktail for several years. I think it's perfect for New Years Eve because it's crisp and clean – the kind of drink we can enjoy after so much rich holiday food – and it's topped with champagne, the quintessential elixir for New Year's Eve!"
Happy New Year!
Pat
Below the festive show-stopping inspiration table design I created along with the featured cocktail. Like I said above, a full sensory moment for your guests.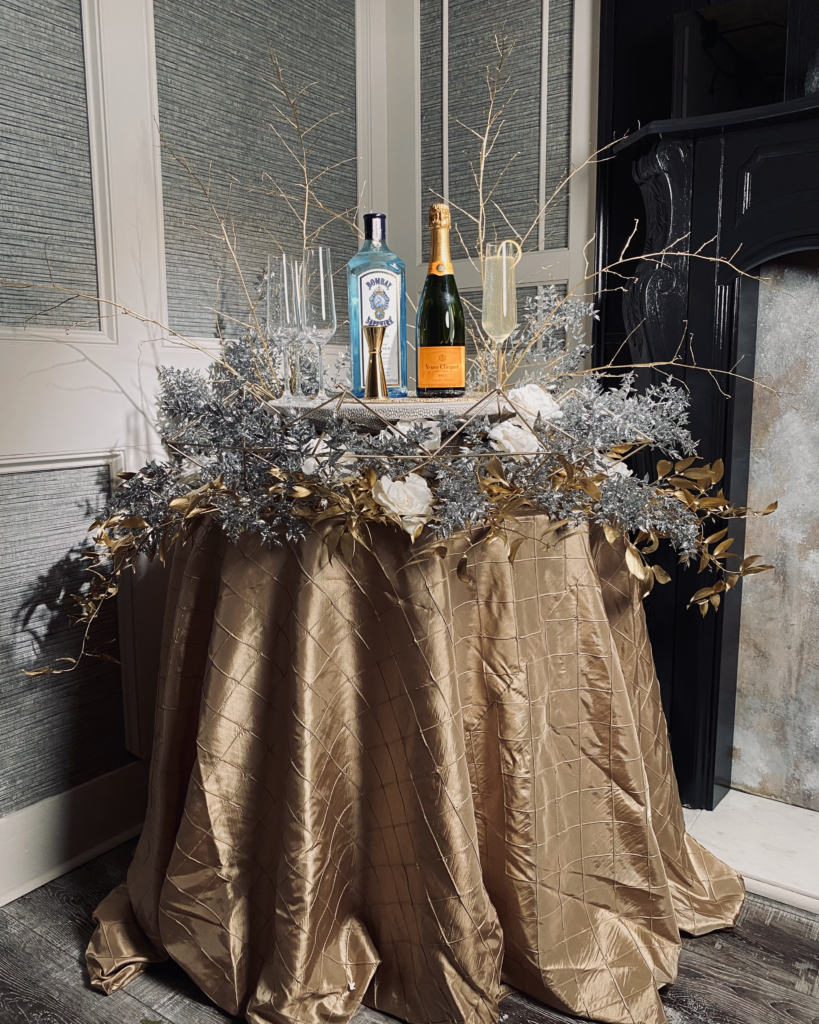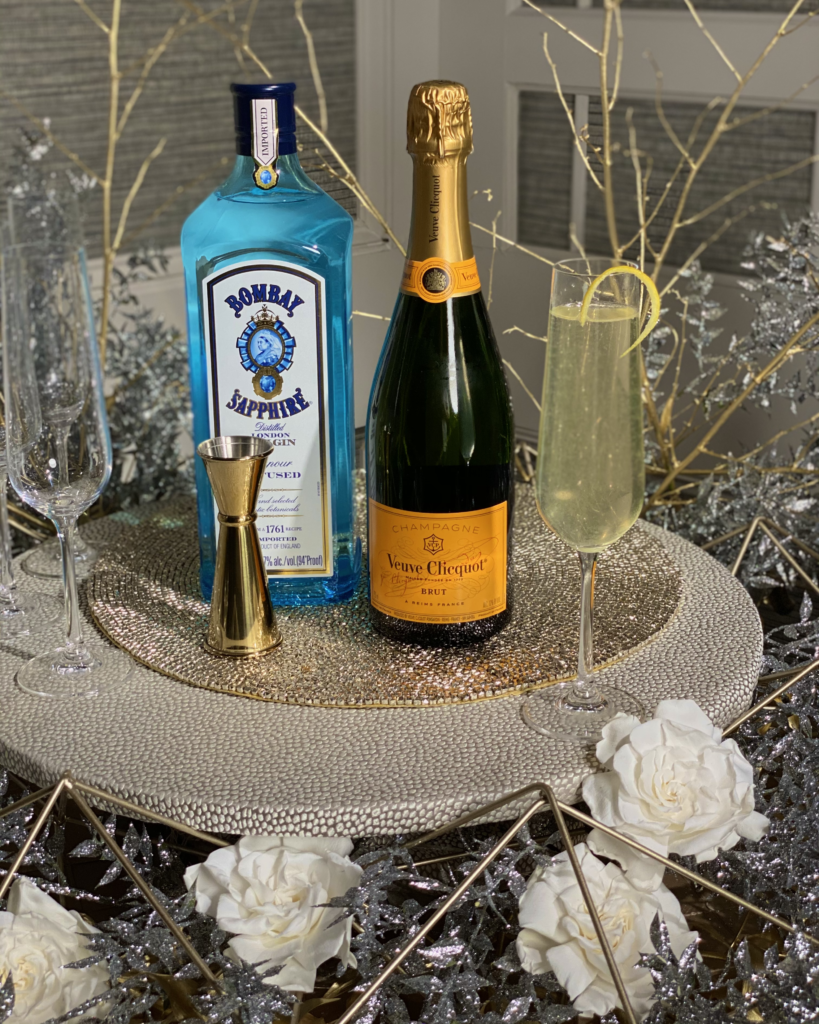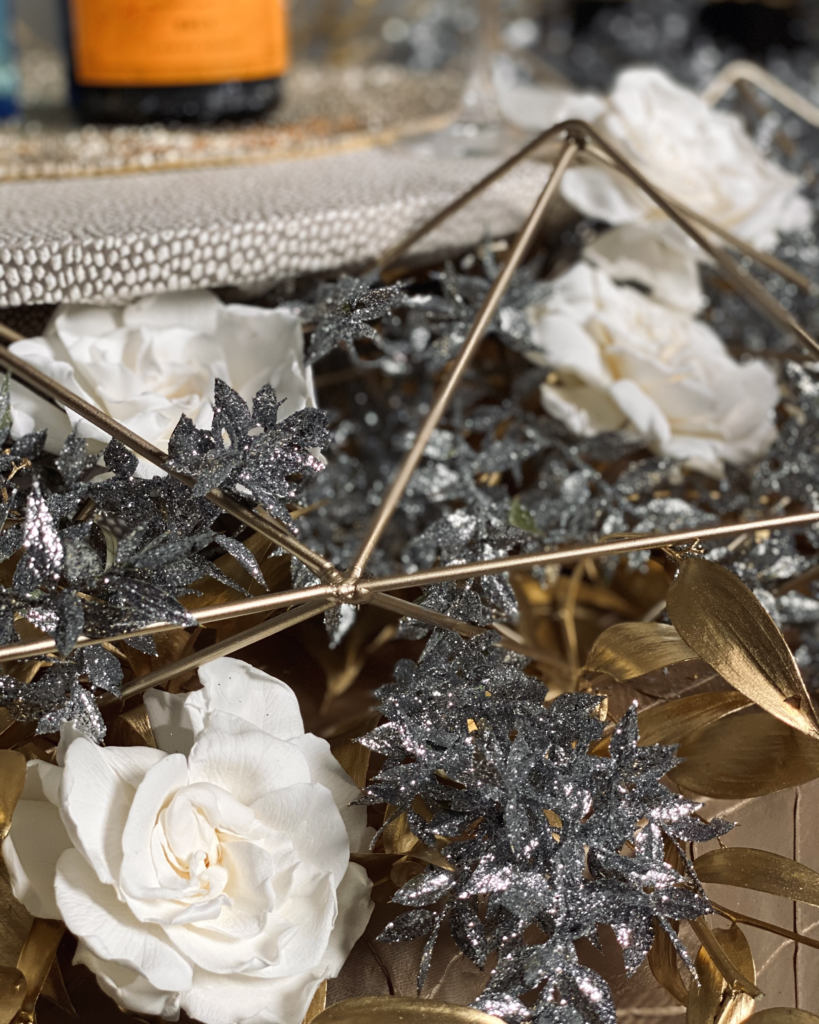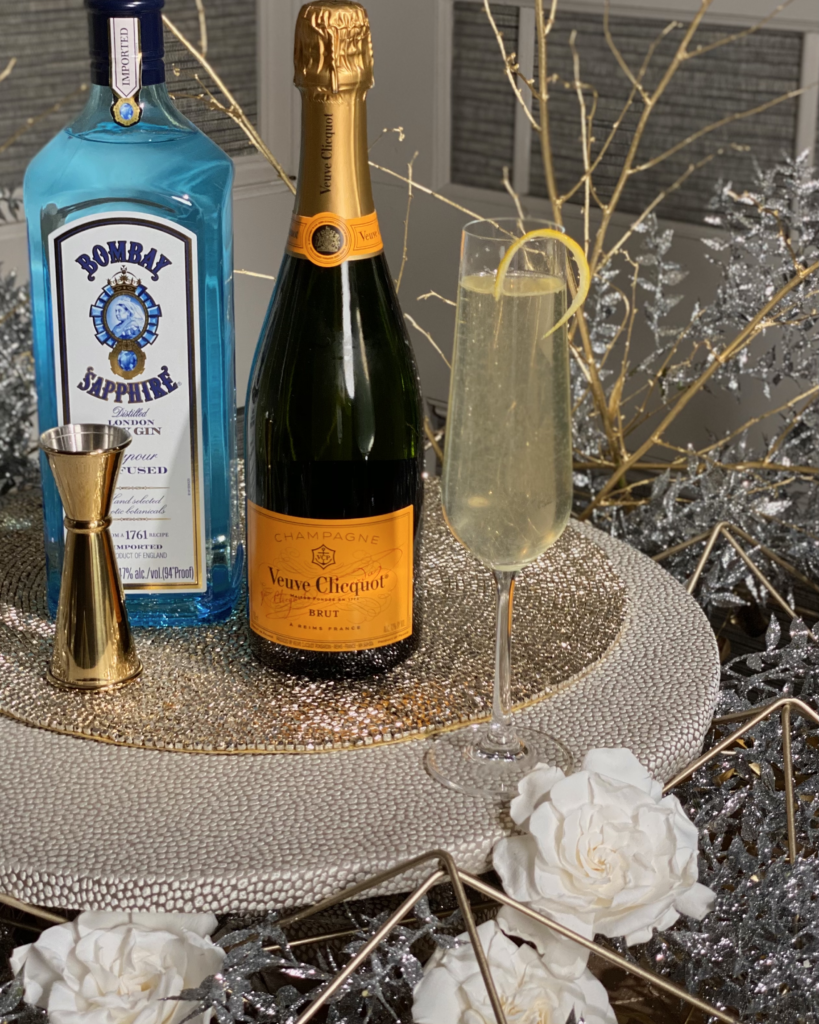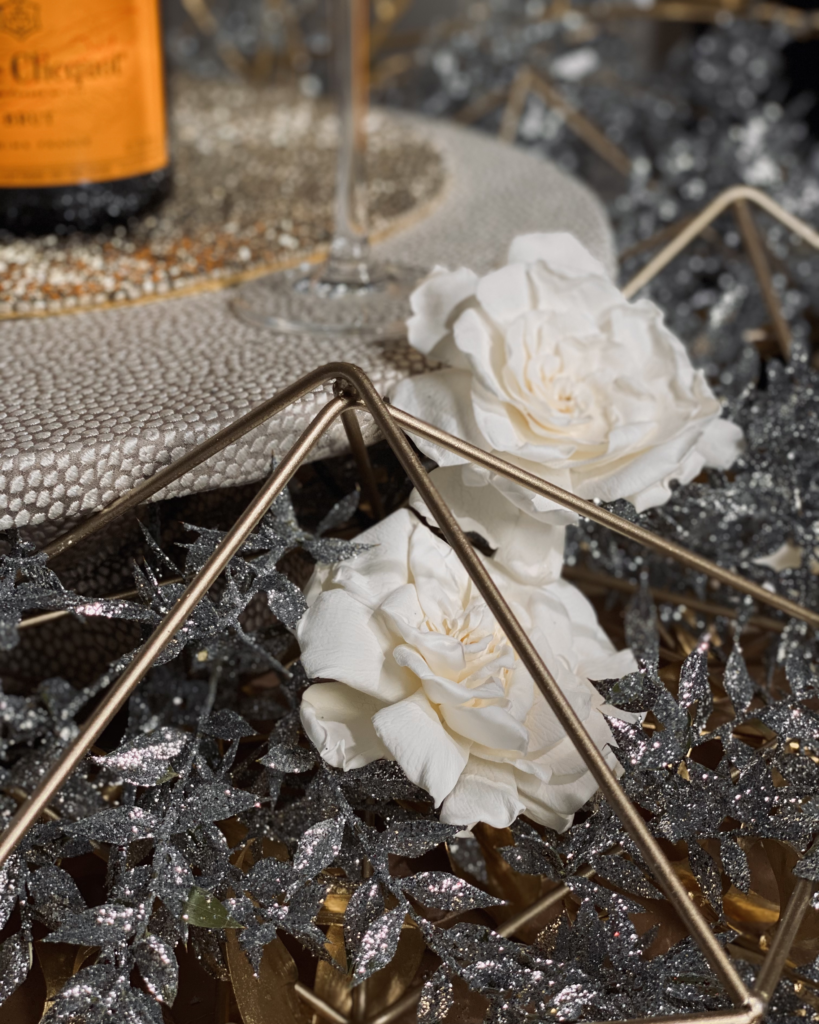 Above, I used gold Italian ruscus and silver sparkled ruscus, layered into a metal geo-wreath form and then garnished with preserved gardenias, (metal wreath form and gardenias are from the Living Beautifully Collection). The circle base is a wood round I use for display and save in my event closet. It was tailored with remnant fabric and topped with a shimmering placemat. The table-linen is a custom wheat gold pin-tuck taffeta that I often use for my featured champagne tables.
It's a little magical don't you think?
What a fun collaboration with my friend Pat. Really it was the perfect treat to close 2020.
I hope you find New Year Magic in this inspirational post.
In love and style,
Petah