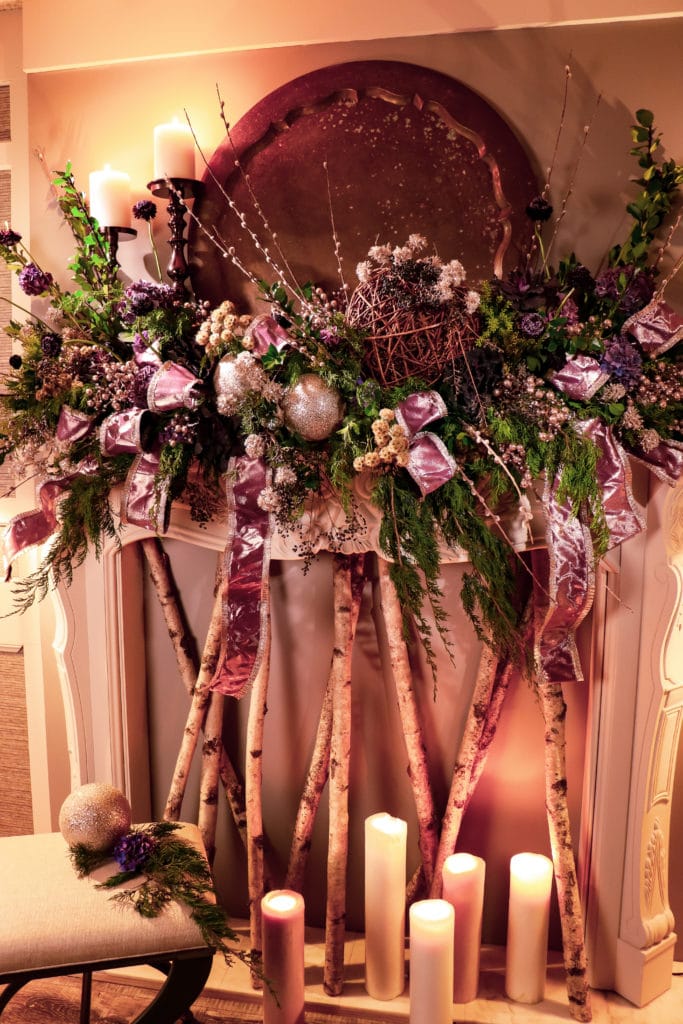 Did you ever just want something magical?
---
I mean the truth is we all do to some extent. While wandering the endless aisles at a wholesale distributor in early October this year, I found this magical unicorn of ribbon. That is my reality and I am sticking to it. Yes! The magical unicorn of ribbon was sitting with her sisters in the plum section of the enormous upmarket ribbon aisle. She called to me. I had no choice but to answer.
This magical ribbon is not for everyone. But for some of us, it is everything; and we'll take it all…thanks.
The supporting cast of merchandise included blooms imported from Holland such as a leafy variety of ilex and black kale. Beautiful elements like blue berried juniper foraged from local purveyors. These elements need to be very "natural" to support the glitzy over-the-top performance of the magical ribbon. Other hard goods that sparkled are featured in the same champagne hue as the neatly pleated ribbon trim.
Producing this "look" gave me joy and lifted my spirit. I hope it will bring you joy as well.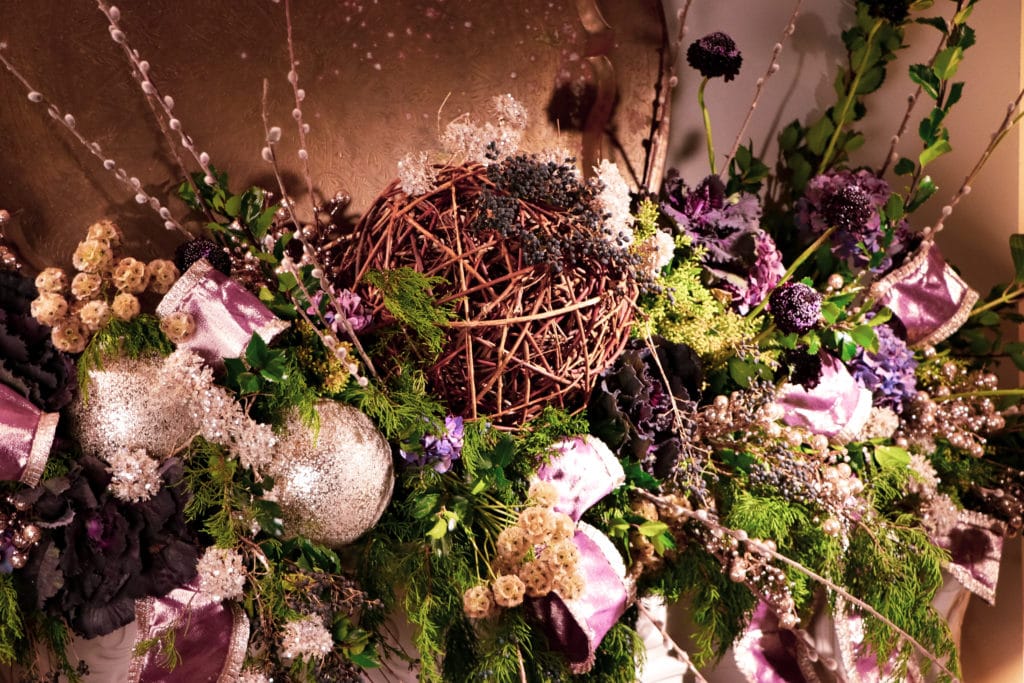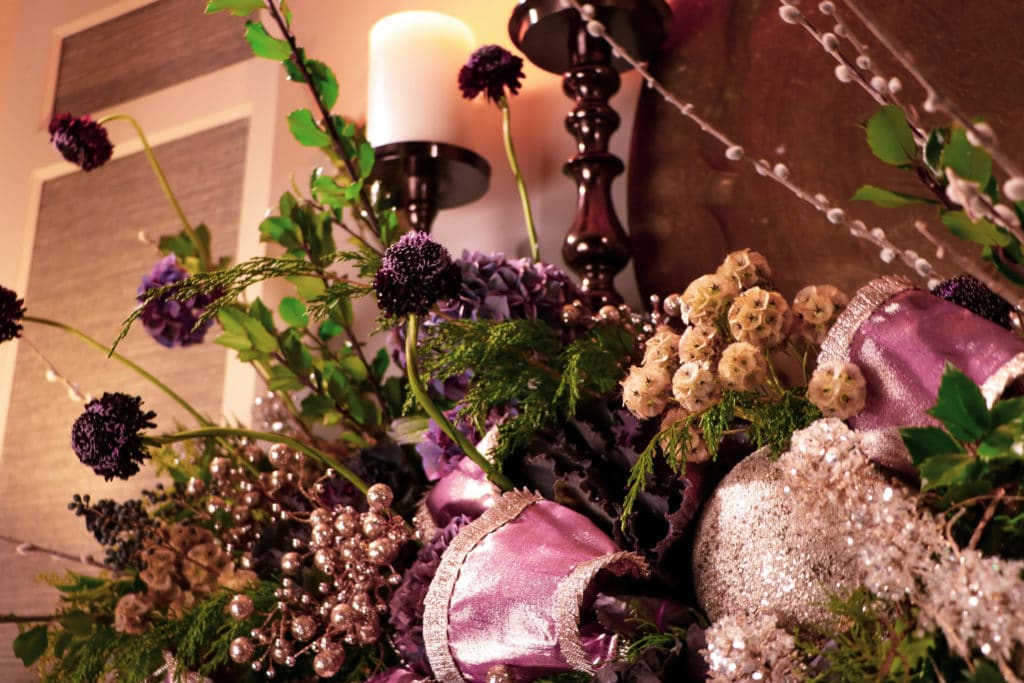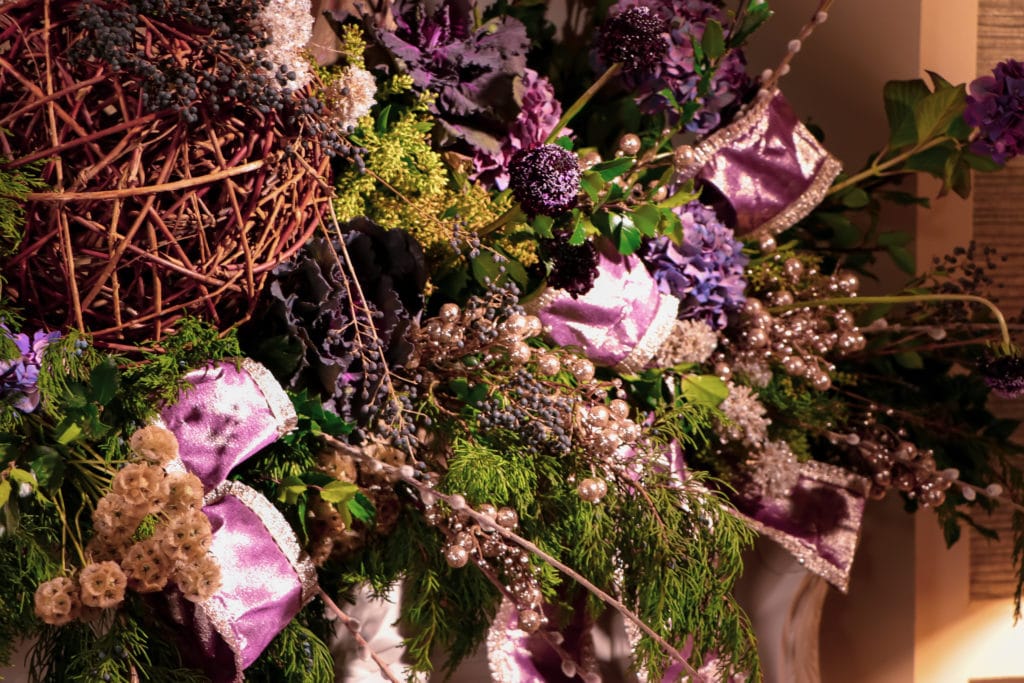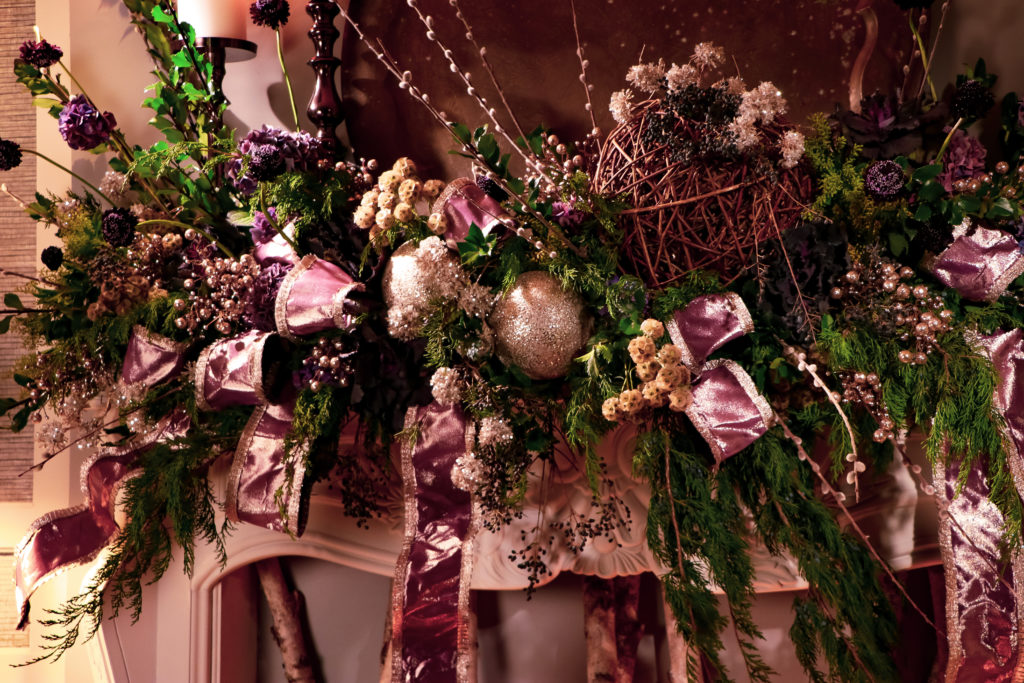 ---
FOR MORE LIVING BEAUTIFULLY PRACTICES, JOIN ME AND LB ON:
Instagram to keep up with the visual feast
Youtube  For upcoming demonstrations
Facebook Join the LB Community For the best experience