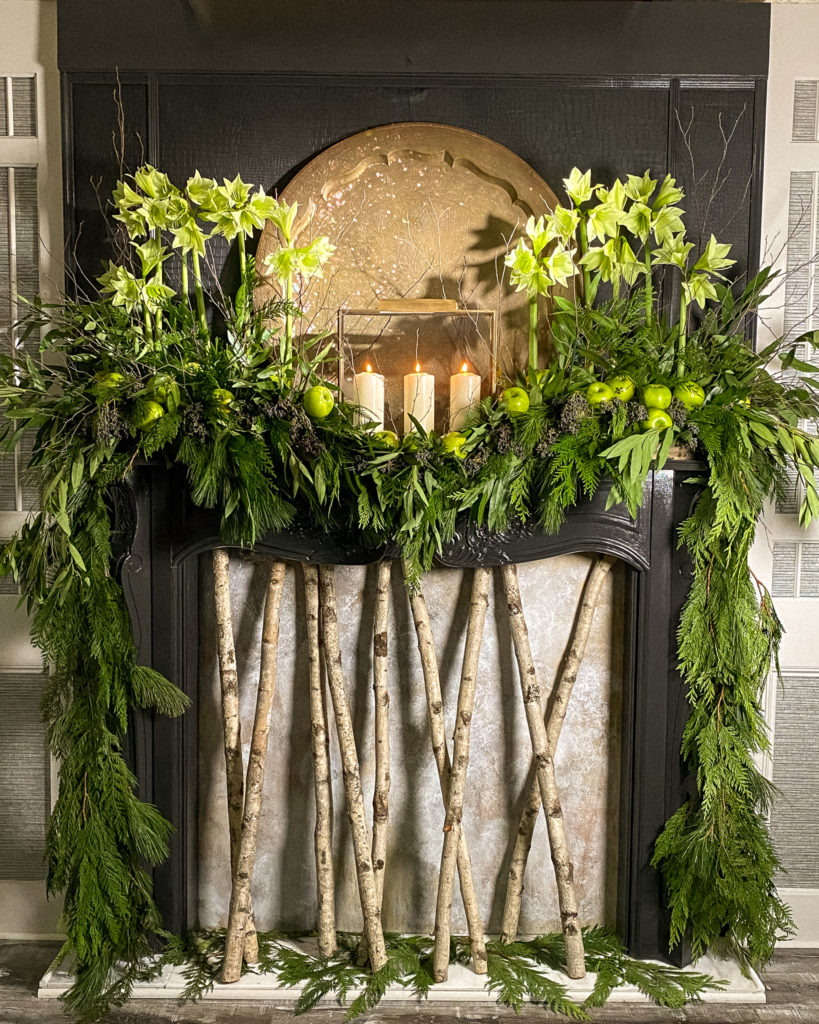 About the Design
---
There are times I am filled with inspiration and really impatiently anticipate creating the design. This is one of those occasions.
When I see simple elements like berries and their greenery they really speak a natural language. Outside of that dramatic statement, it really is natural. Just by using what nature created with their foliage and berries, I found a perfect inspirational palette.
Shades of green mixed with deep blue is a time-honored classic palette. The deep blue is brought to us by beautiful privet berry; found in the late autumn, it's a holiday favorite. Meanwhile, the green is provided by some common and not so common items. Plump green amaryllis accented by bay leaf branches, western cedar, and pine stand beautifully with slender birch twigs as a delicate armature. The green apples are so bright and do a great job bringing the amaryllis's tones to the mantle top. I tend to love green designs as they are not very common and offer something texturally new. You can see another interesting design I created for autumn in green and neural here.
The idea was to keep the design low-key and play up the the color and texture. At the mantle's center, a modern glass lantern box. Again, I wanted simplicity even with the candlelight. The same height candles enclosed by a box lantern create a single element with layers of light and glass. The lantern also serves as a modern touch while still maintaining classic ideals.
I hope you enjoy the gallery of images below featuring this long awaited classic design. Let me know your thoughts and whether this look might be something you'd enjoy.
In love & style,
Petah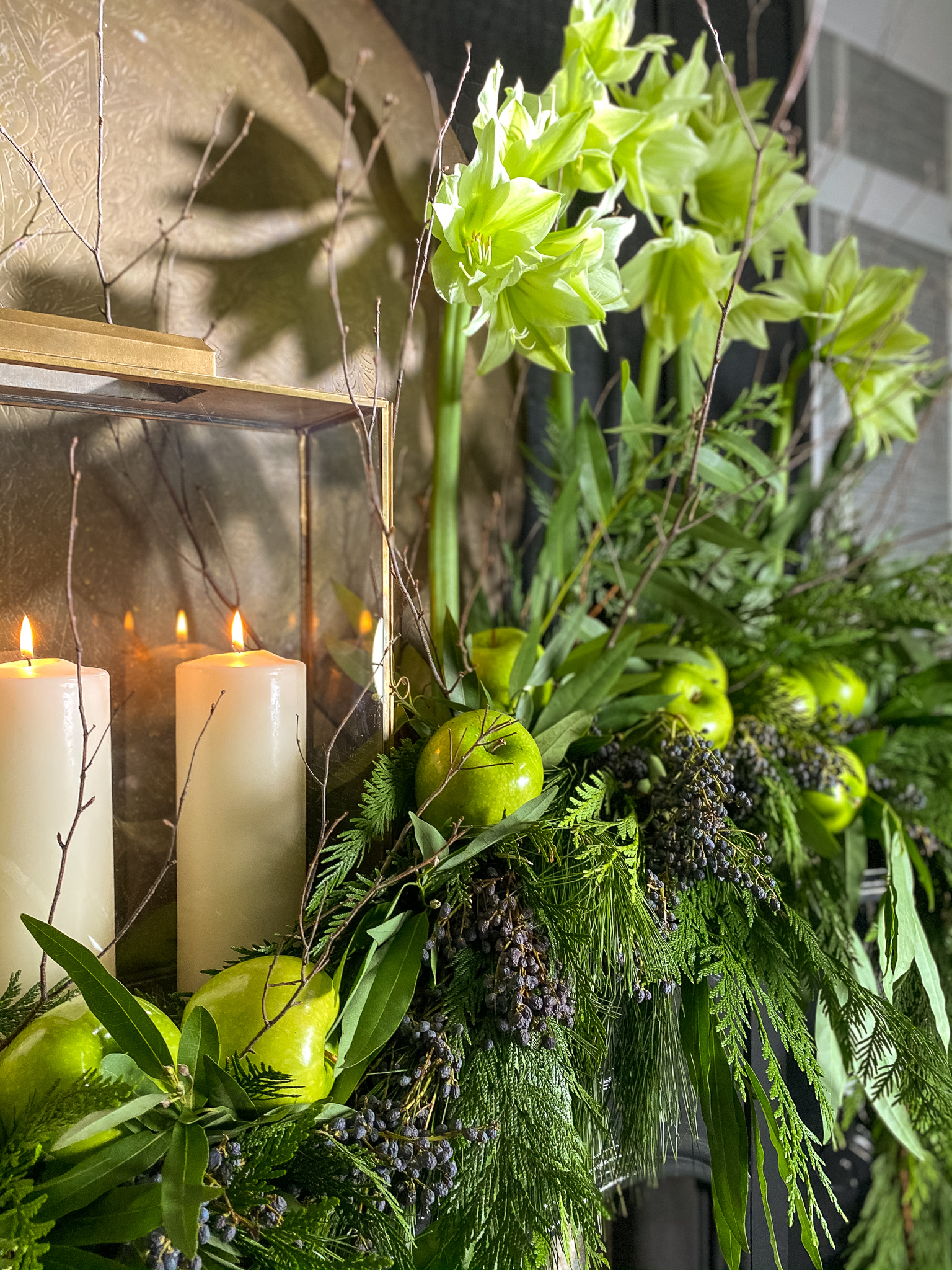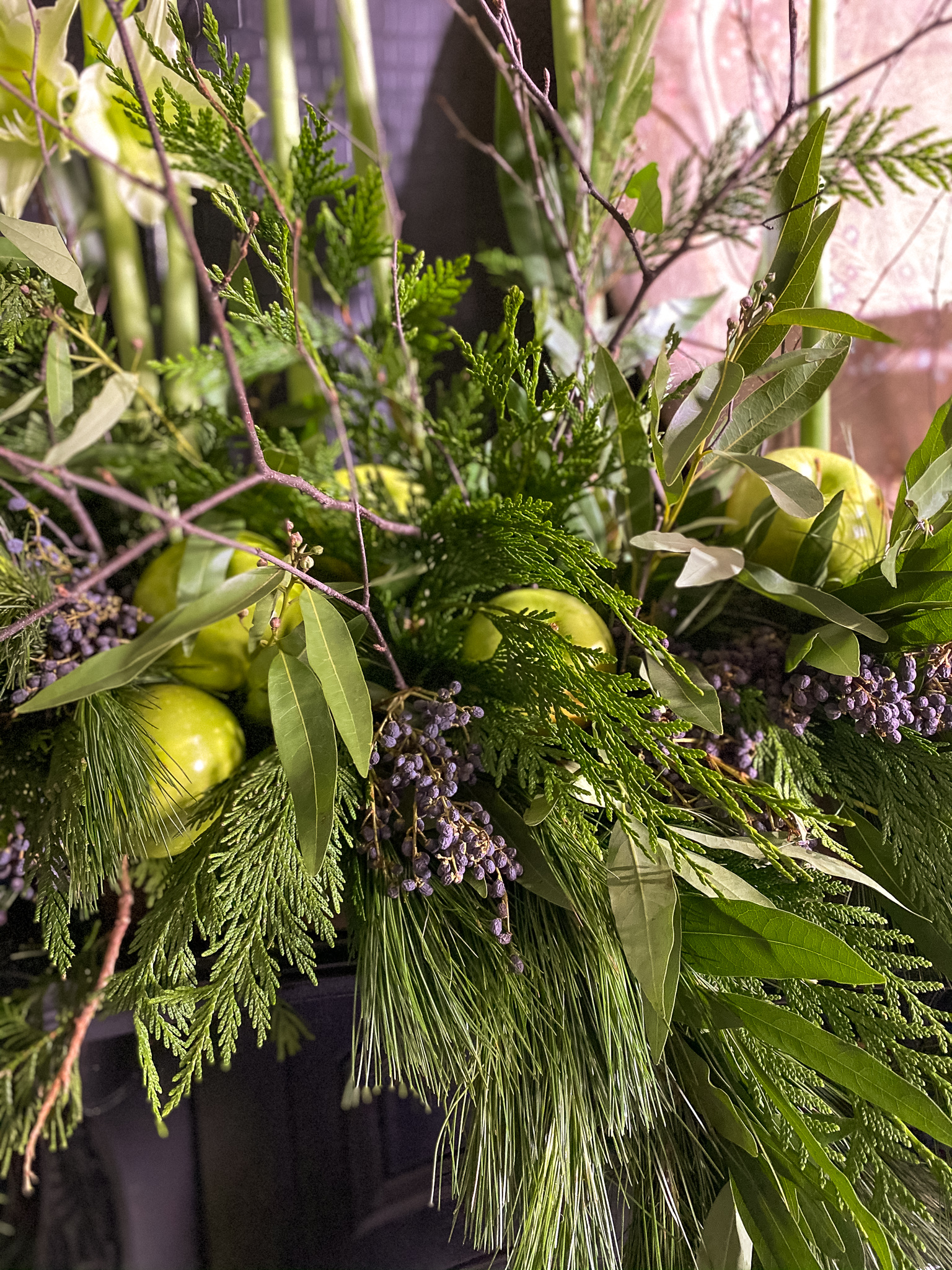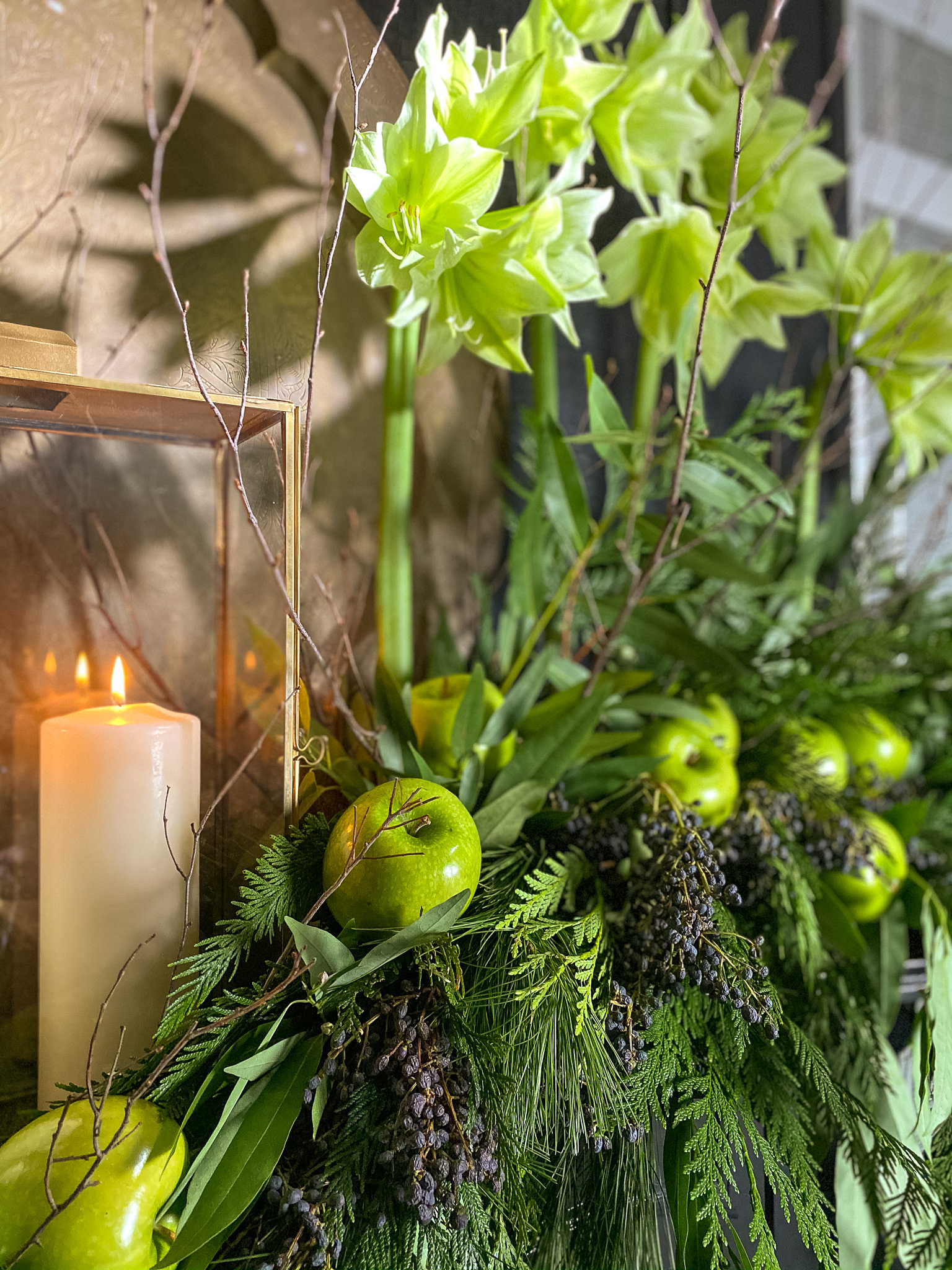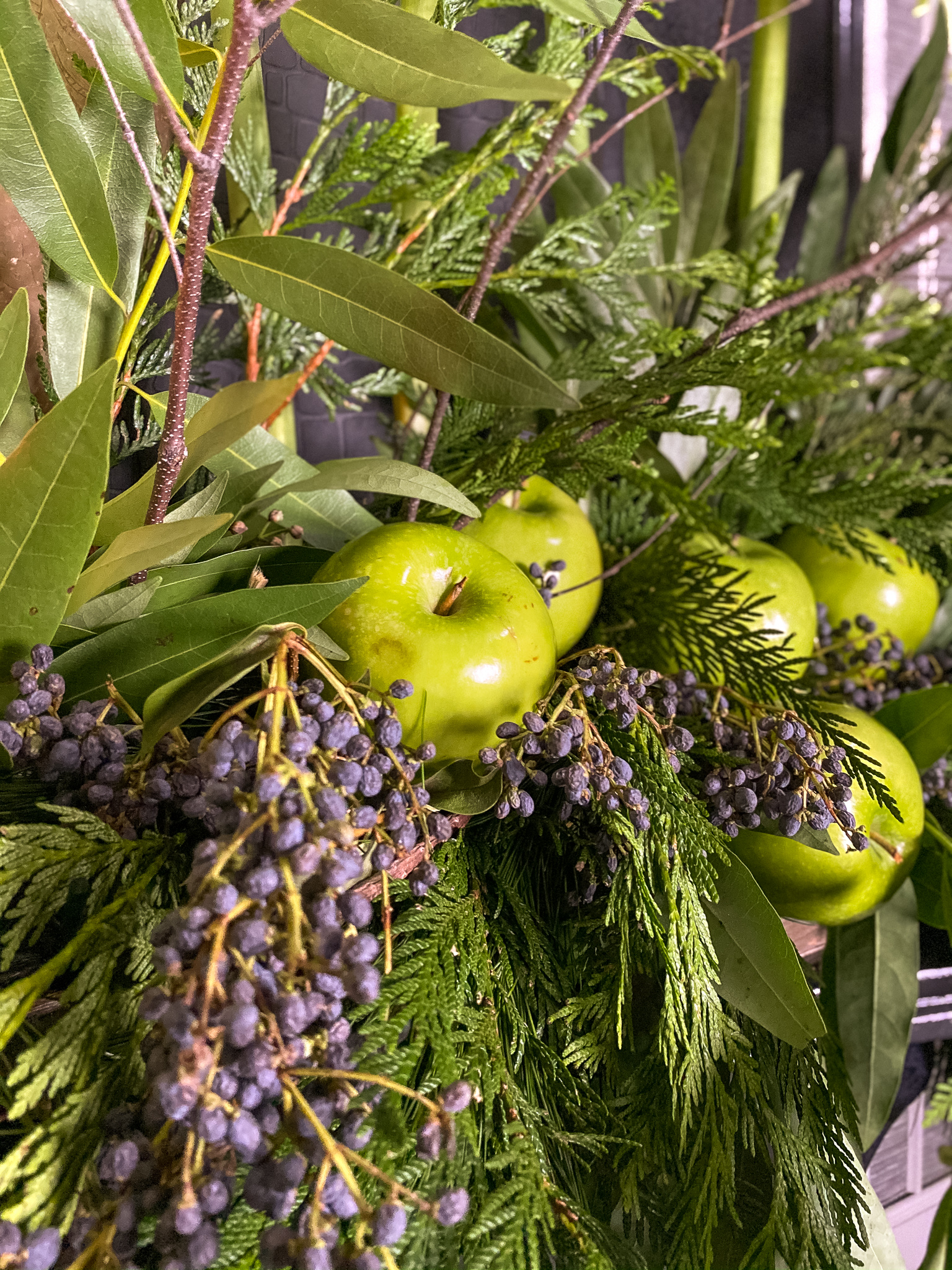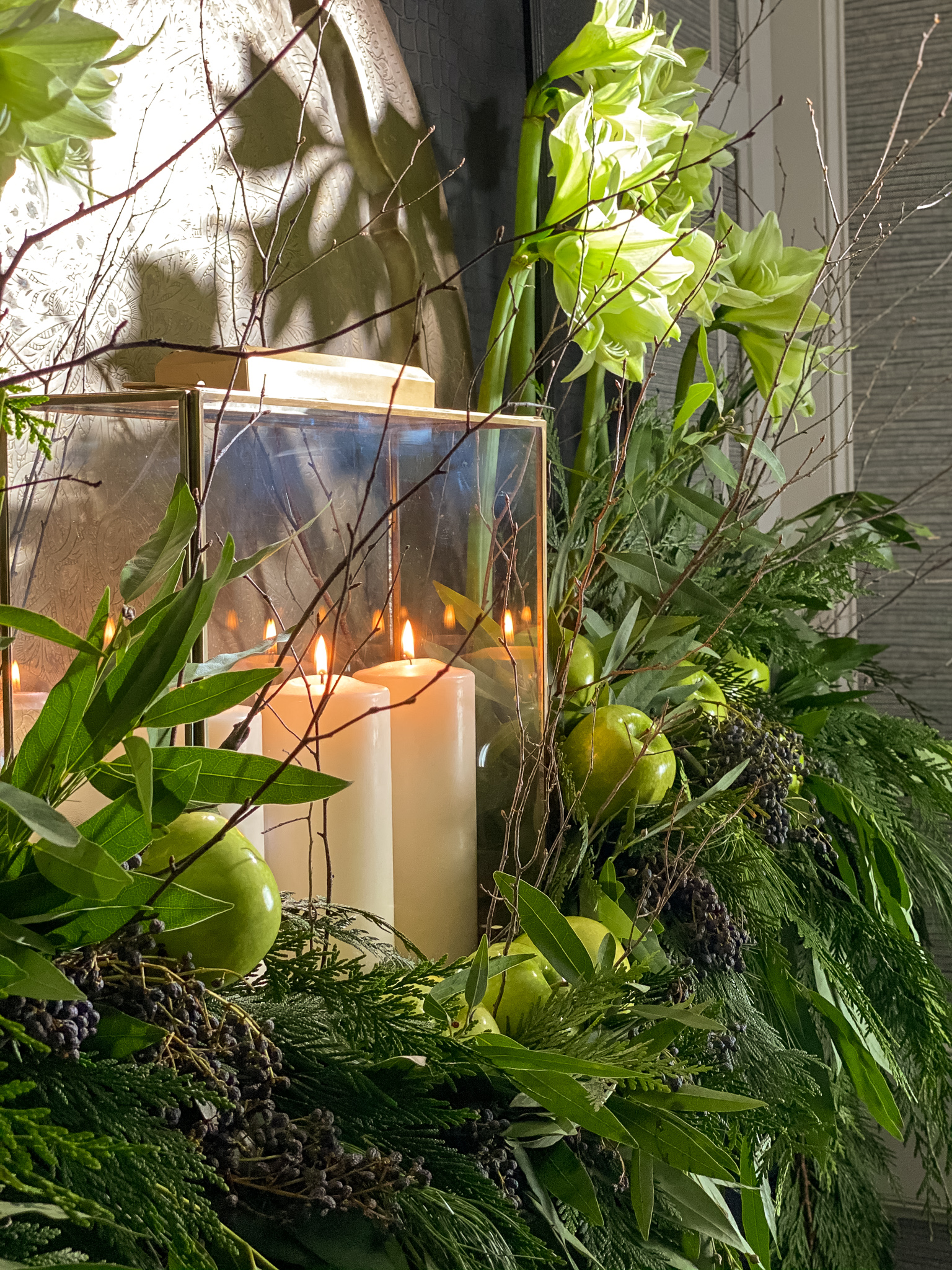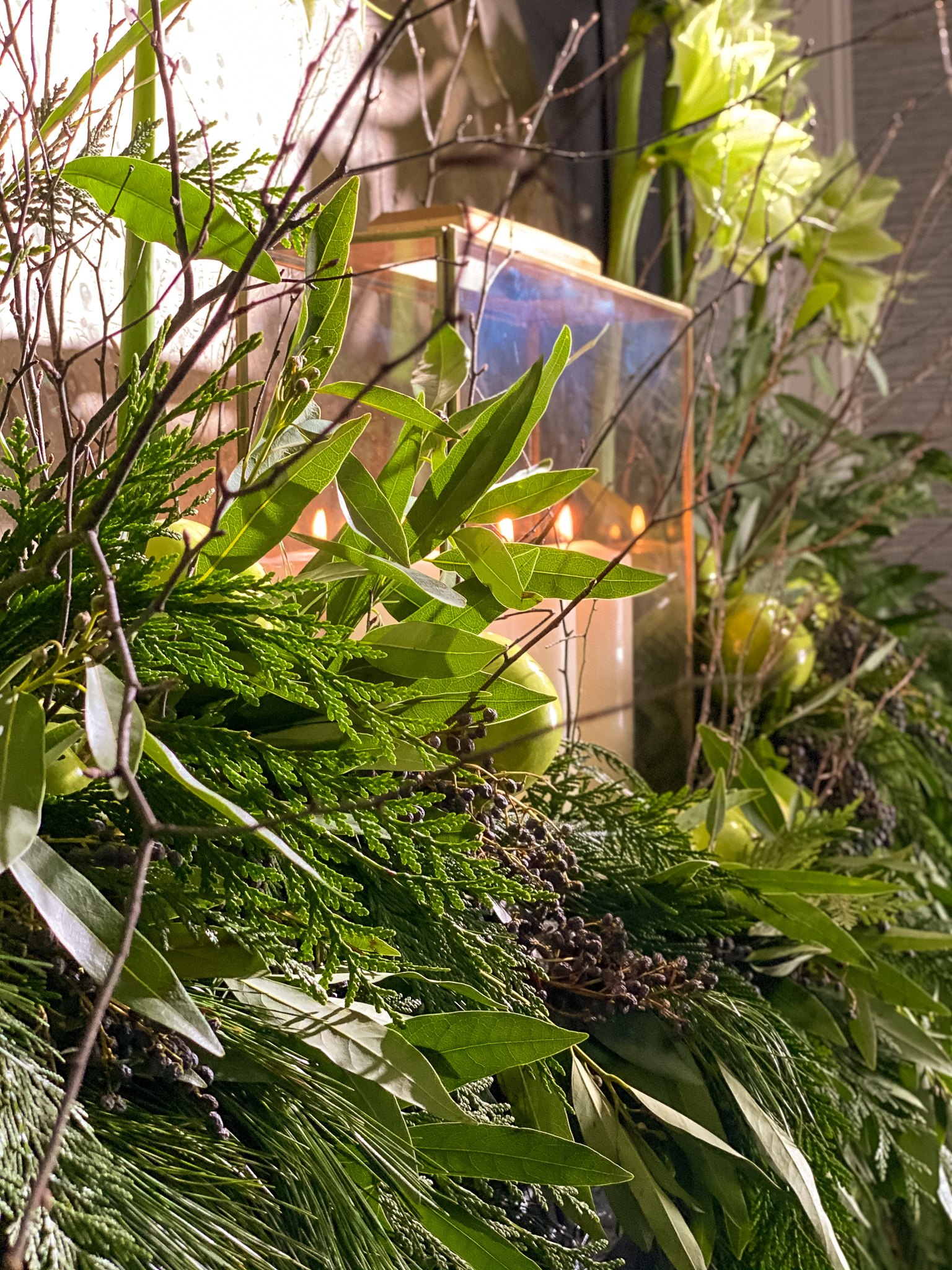 ---
FOR MORE LIVING BEAUTIFULLY PRACTICES, JOIN ME AND LB ON:
Instagram to keep up with the visual feast
Youtube  For upcoming demonstrations
Facebook Join the LB Community For the best experience