What is the Difference between Place Cards and Escort Cards?
When we attend well-planned events such as wedding or milestone occasions, one common element is a seating assignment of one form or another. I found that most of my clients from my past event business did not know the differences when it came to the table and seating assignments.
Most often we see a table full of cards. Either on there own or attached to a guest gift. After cocktail hour, we saunter over to the table ladened with carefully placed stationary and try to locate our name(s) like a crazy game of "Where's Waldo" without the benefit of a striped sweater and hat to alert us of its whereabouts. I digress… The point: we need to find our seats.
The Mistake
Many often refer to the card displayed on the table just outside the dining area as "place cards" when they are "escort cards."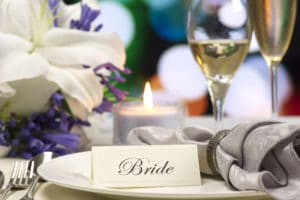 The Place Card Use
A place card assigns your guest's particular seat at the dining table. The card is actually placed at their seat that the host selected for them as shown, at left.
Below is another example of a place card. Only instead of having multiple stationary items at each place setting, you can combine them with the menu for a "greener" approach, saving paper and costs by creating personalized menus.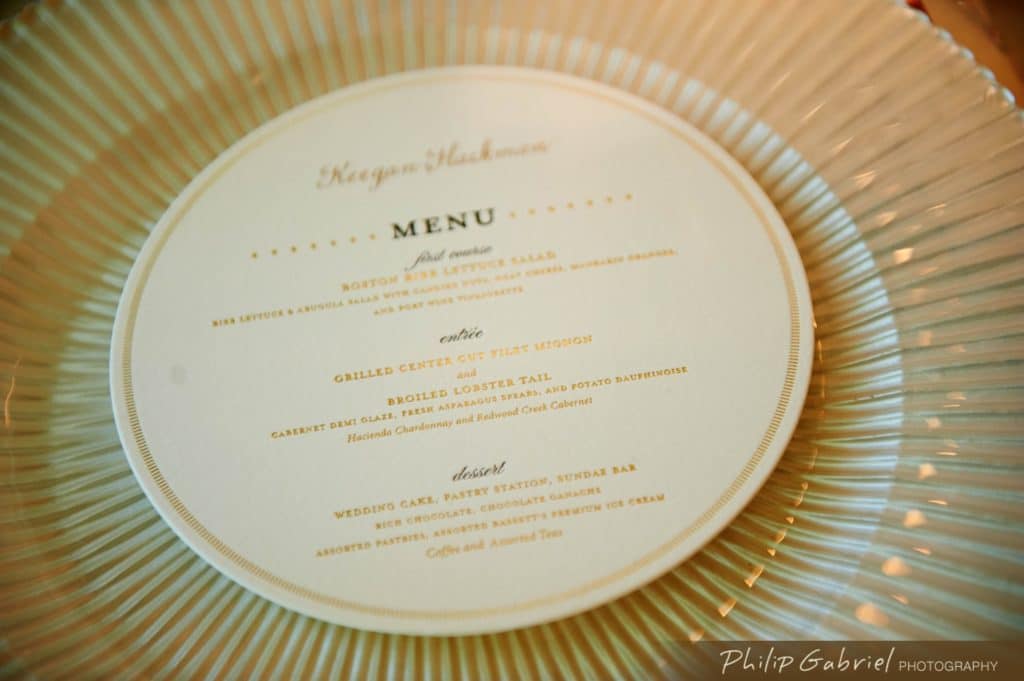 The Escort Card
As shown below, the escort card awaits the guest before entering the dining area. This example is an envelope with the guest's name (or couple's name). Inside is the table number assigned to the guest(s) for dinner. So they can be escorted to their table. (I will spare the details here about the particulars as this is not a history of stationary at formal function article.) When at the table a place card awaits (or not depending on the planning) of an assigned seat.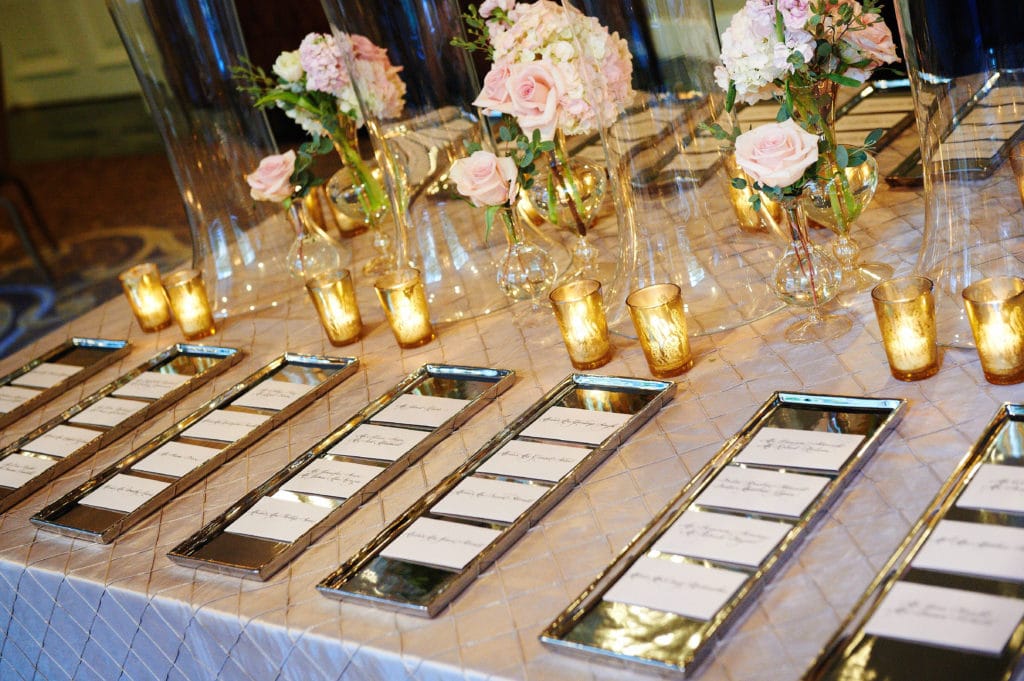 And there you have it…
That is the simple difference between an escort card and a place card.
Look for an upcoming article on the multiple creative ways guests can find their table assignment. Stay tuned.
For more Living Beautifully practices, Join Me and LB on:
Instagram to keep up with the visual feast
Youtube  For upcoming interviews and demonstrations
For the best experience, join the LB Community on Facebook