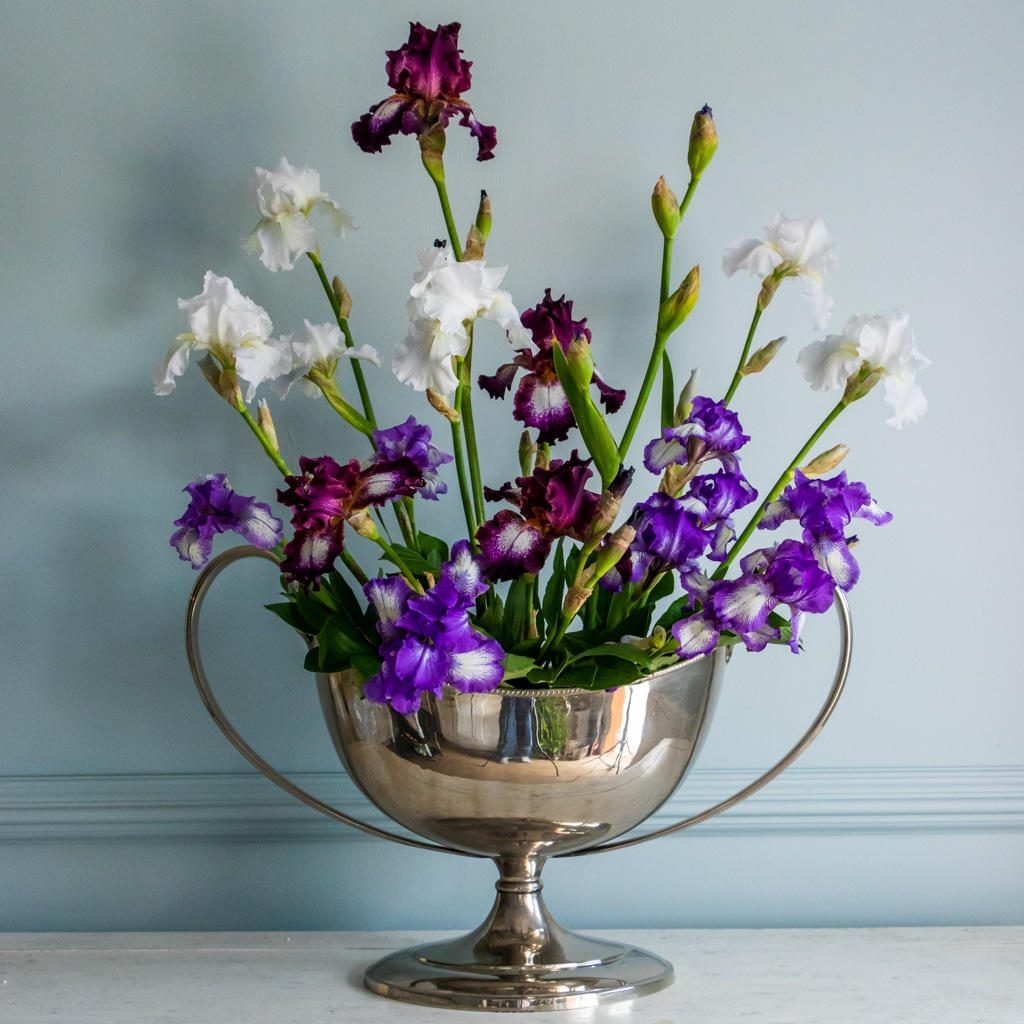 Flower Journal Entry 220520
Iris blossoms with their mysterious ruffled delicate petals are some of the spring season's most sculptural flowers. I use the adjective "mysterious," since, to me, they feel as if they hide a secret or two beneath their triple petal centers. Having these qualities makes them an interesting subject for a floral study.
As shown I used three different colors. This was not a clever selection or purposeful in any way. It was the available blooms at the time I dashed through my friend's garden and cut an armload. You can see the colors work well since I uses a color blocking technique to balance the design. Otherwise the colors would be muddled too much and arrangement would lose its appeal.
In the design, each color has either one or two segments. The repetition and color blocking allows the onlooker to appreciate the specific blooms without being distracted by another color flower or a "dotted" design.
Display
This particular design, arranged in one of my favorite vessels, is perfectly at home on console or chest. When done as a 360 degree visual, it makes a lovely entry design.
Variety
Personally, I am not the authority on Iris varieties, but from what I understand of theses blooms they are "Iris Germanica." If you are an iris officianodo, please let me know in the comments if you agree with this observation.
Whatever their true botanical name, they are perfect in everyway. There is some magical about how they present themselves in a stately elegant manner that really speaks to me.
Please enjoy a few more images of these spectacular blooms: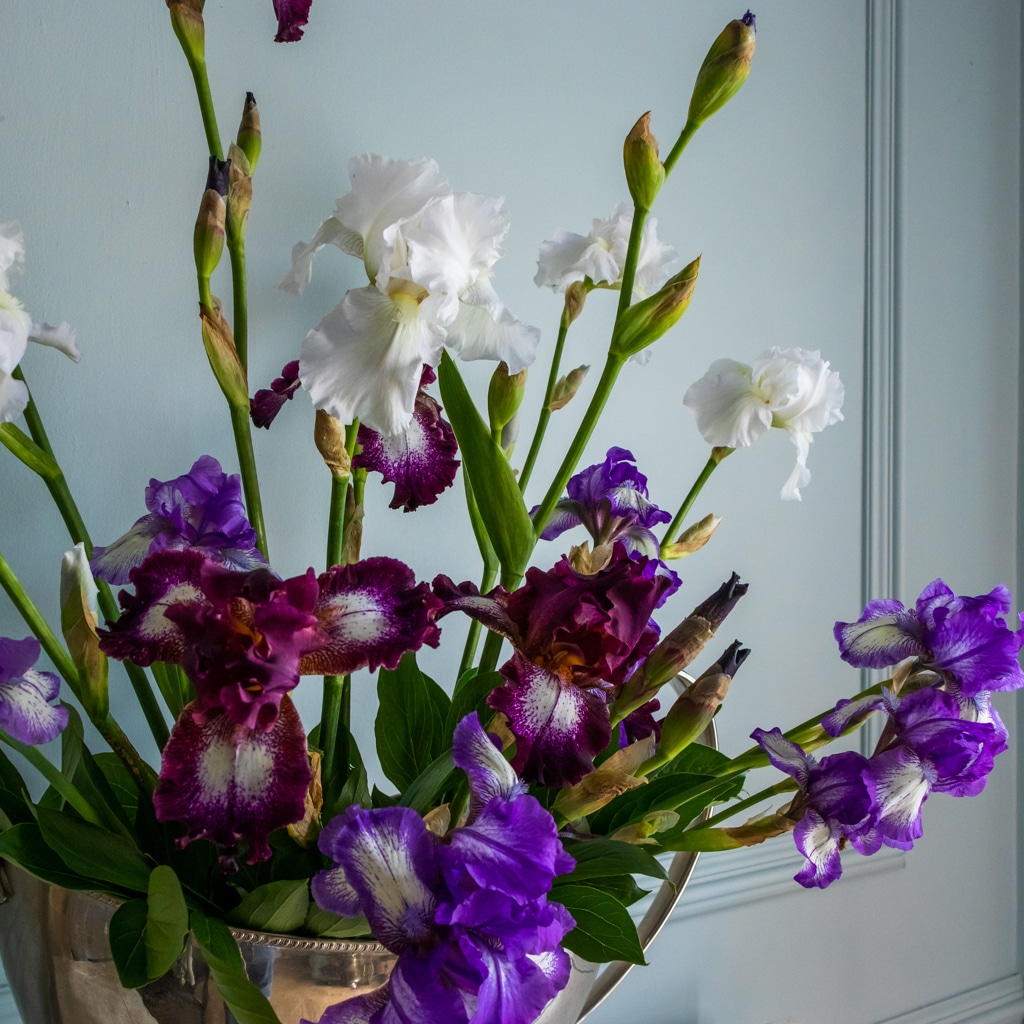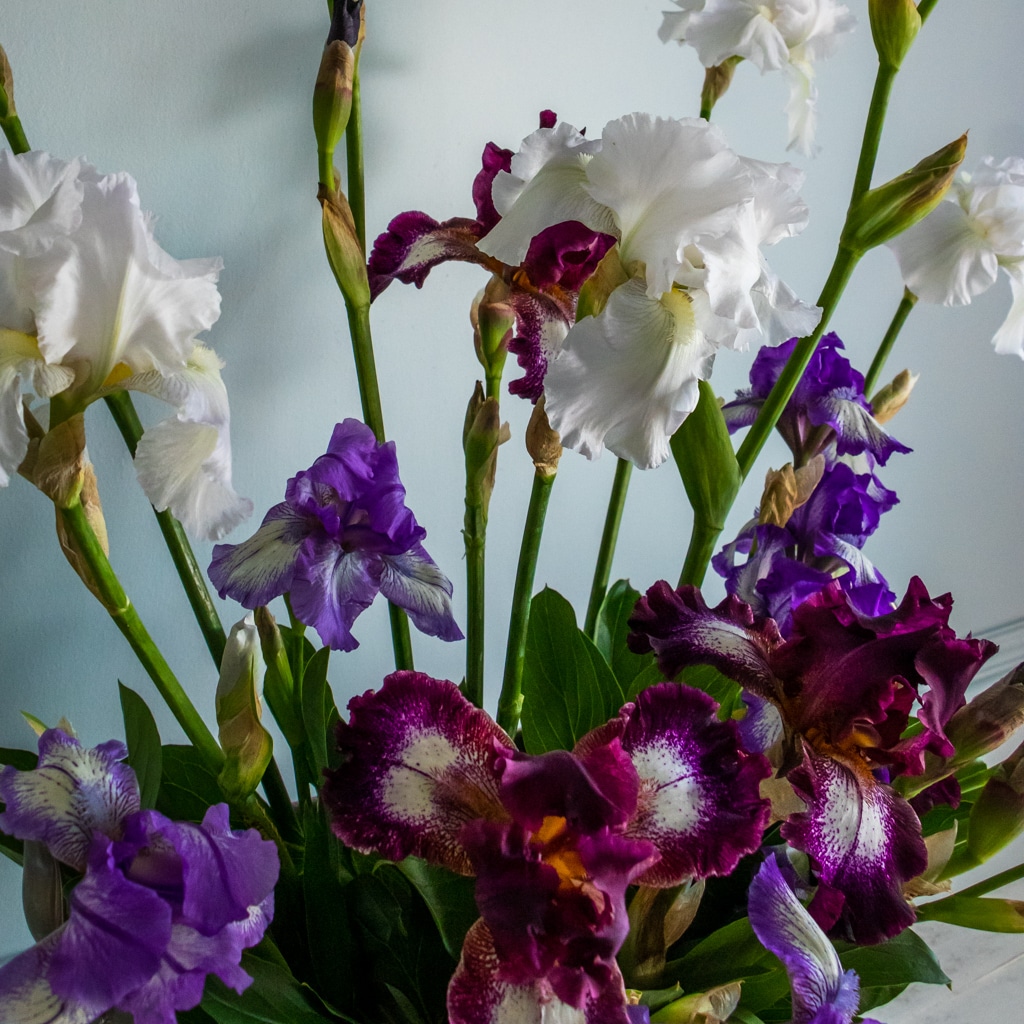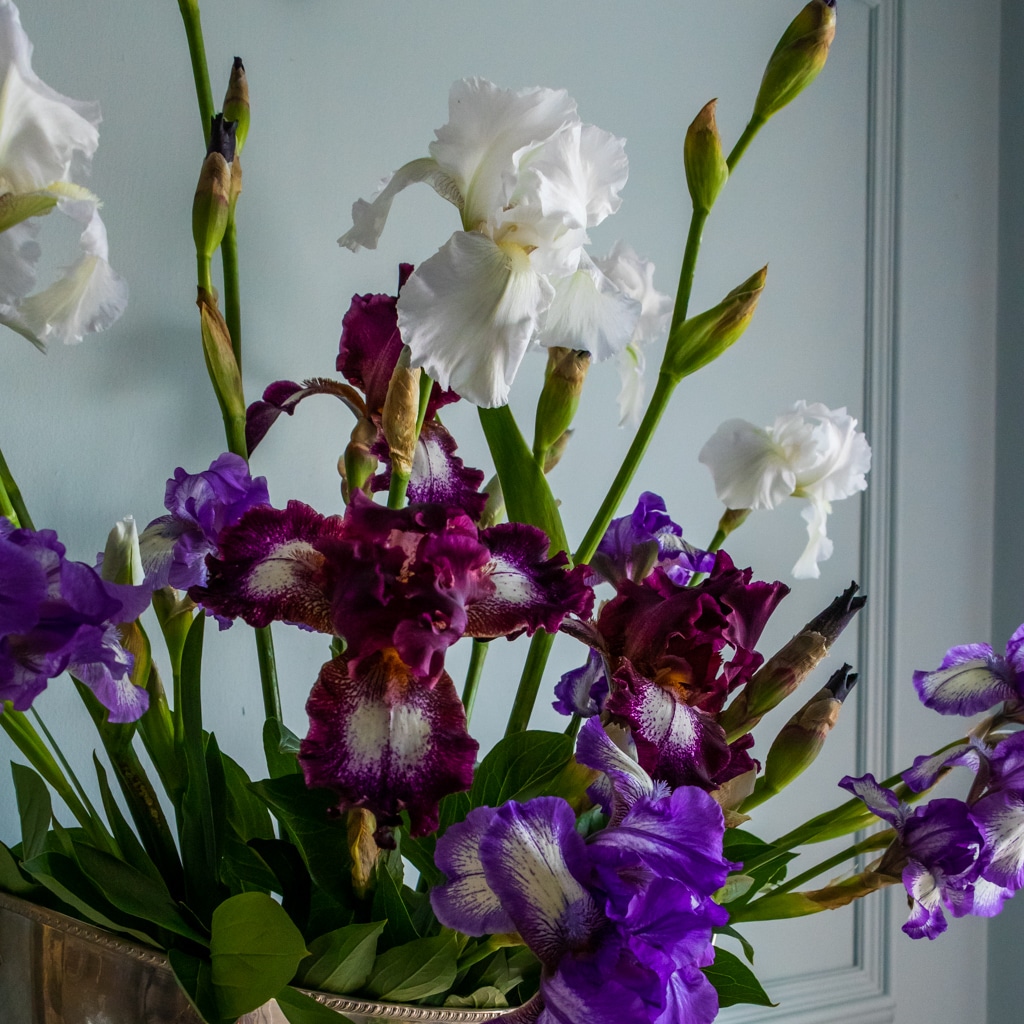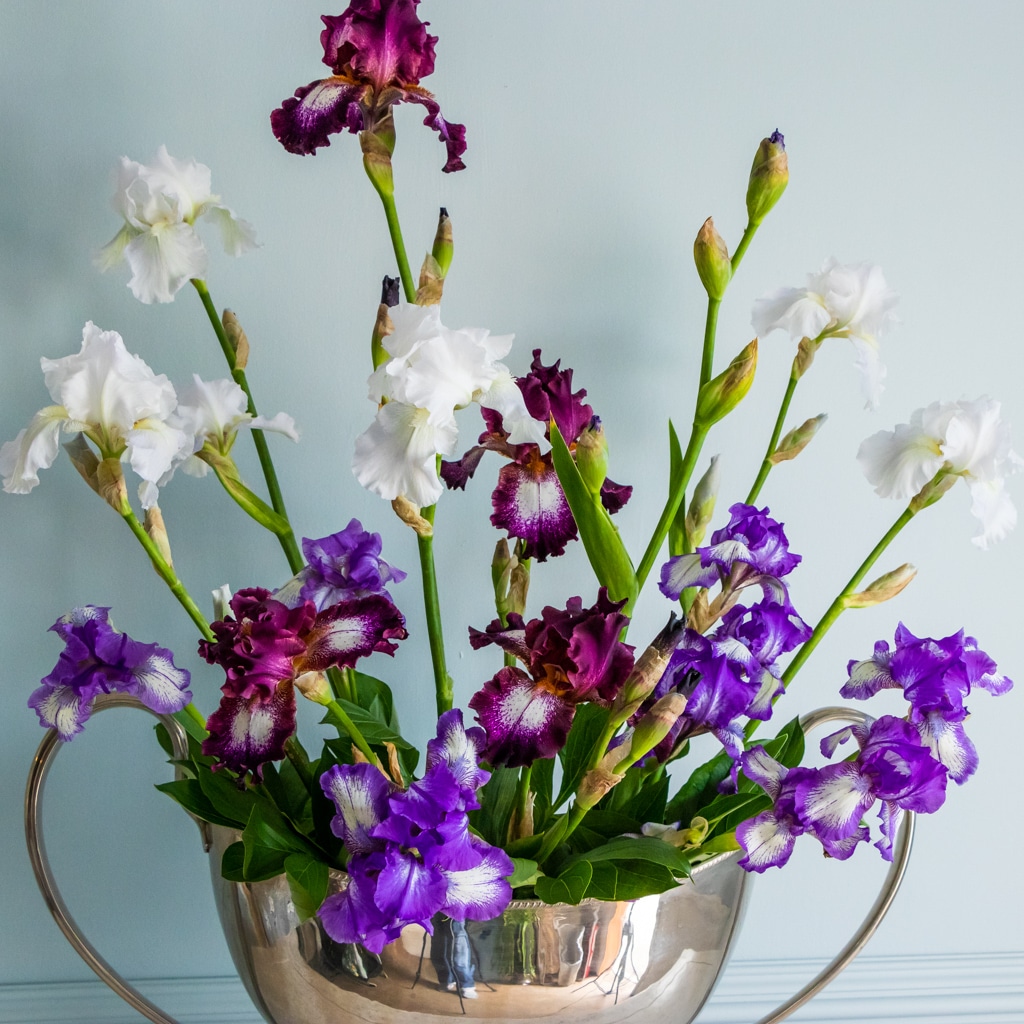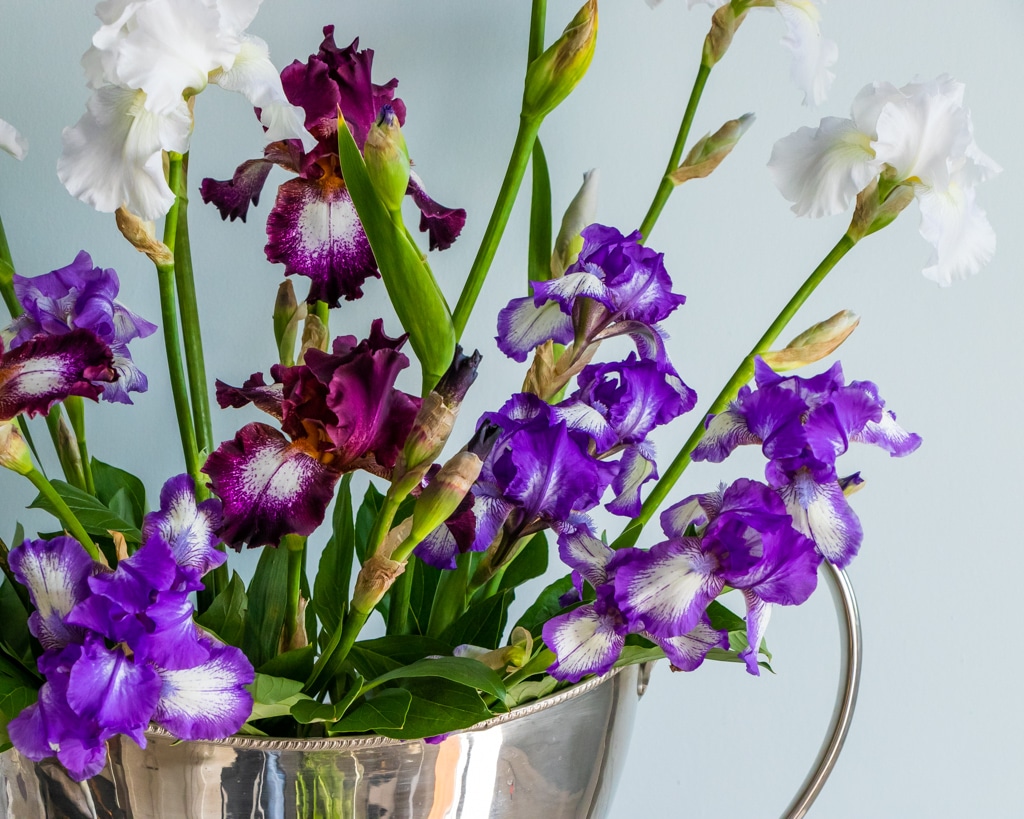 I'd love to hear your thoughts on your love or dislike of Irises.
Have a beautiful spring season.
In love & style,
Petah
---
FOR MORE LIVING BEAUTIFULLY PRACTICES, JOIN ME AND LB ON:
Instagram to keep up with the visual feast
Youtube  For upcoming tutorials