Delicious Colors
It's hard to resist the warm pastel tones of these spring blooms. To me they read like mounds of delicious sherberty delight.
Beautiful double tulips, amaryllis, ranunculus, sweet peas, veronica and butterfly ranunculus seem to extend proudly from the nondescript vessel.
Using the classic design principle of stripes and florals, the dishes and flowers work very well together. The gold stripe is warm complimenting the tones, but also adds a bit of unexpected shine.
The elements are light and feminine to playup the delicate feeling.
Thinly mouth blown optic vases, ivory chiffon runner, rose gold tealight holders, and pink votive holders are the feminine elements contrasting with the more masculine preserved boxwood hedge balls.
The final composition is well balanced and heavy on the floral.  Giving you the impression of spring perfection.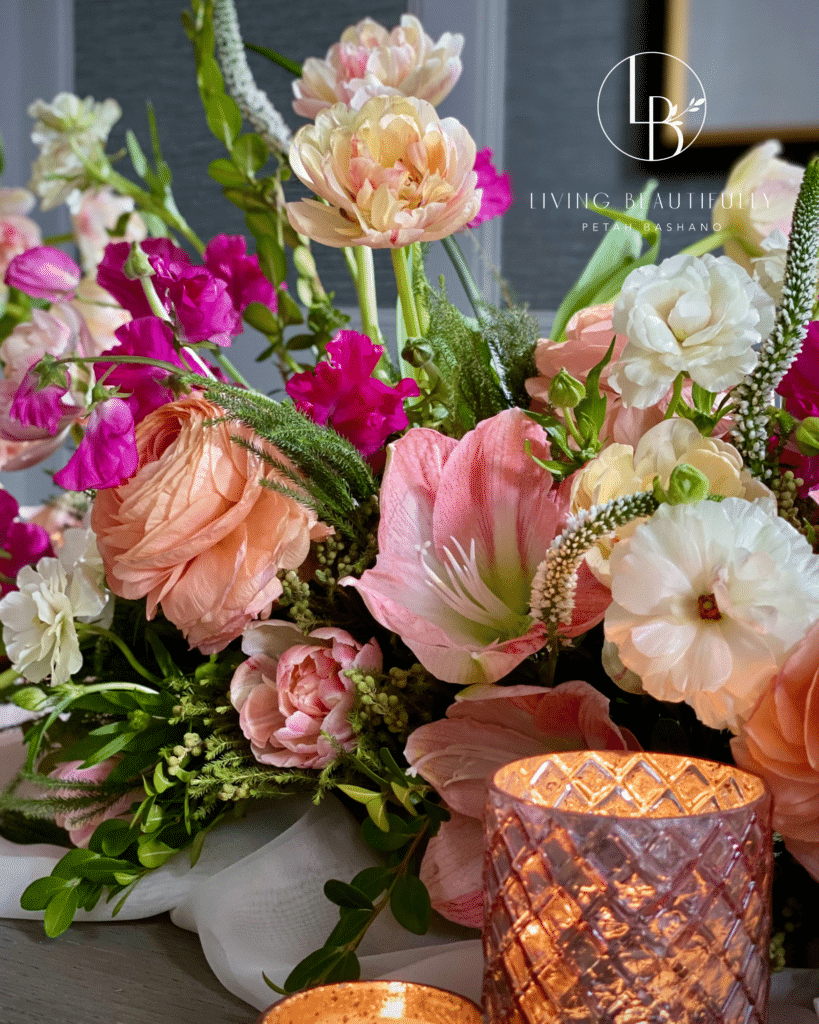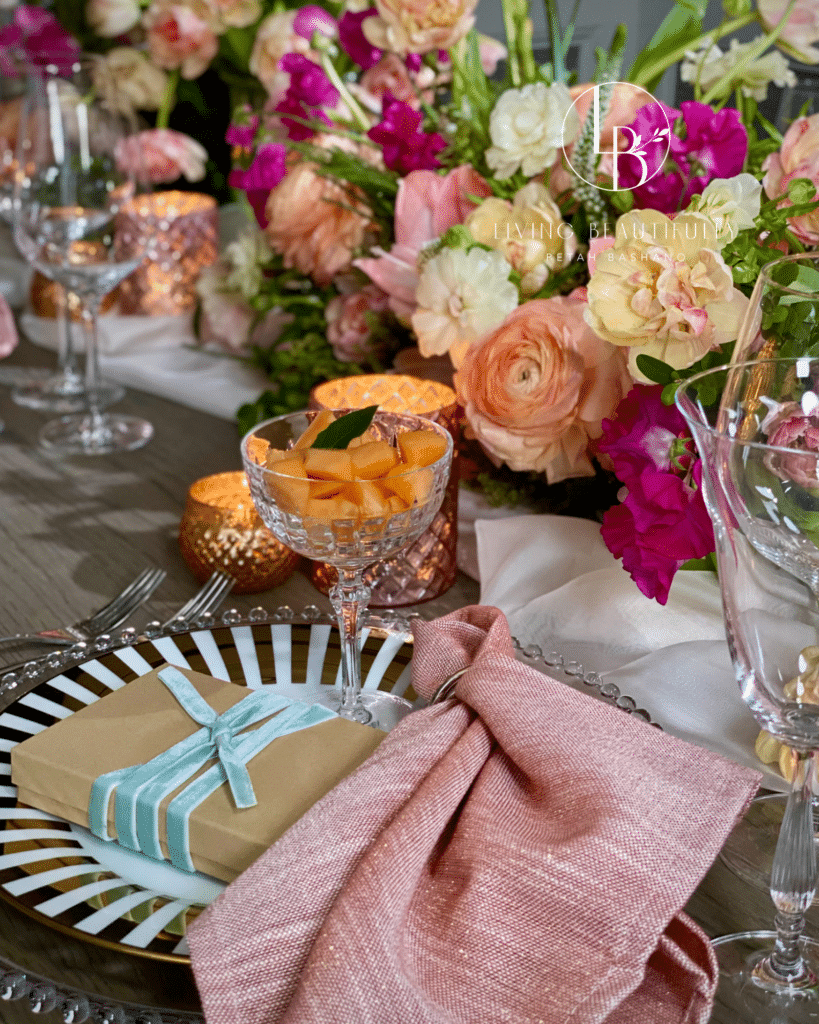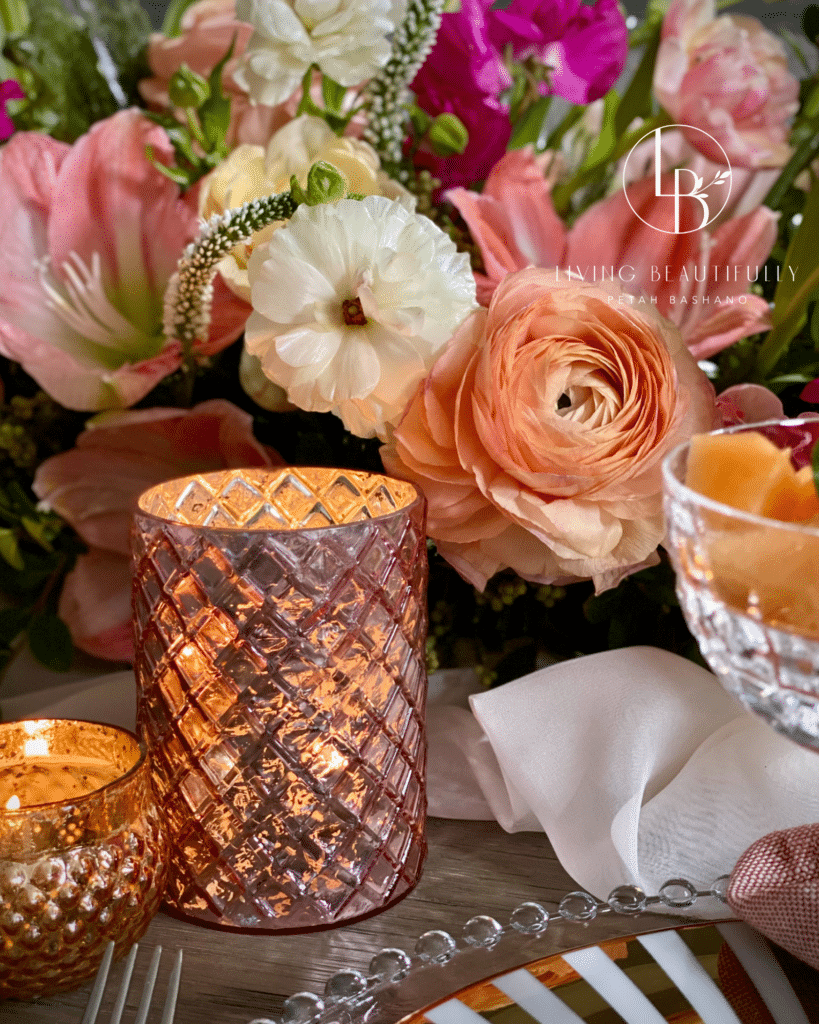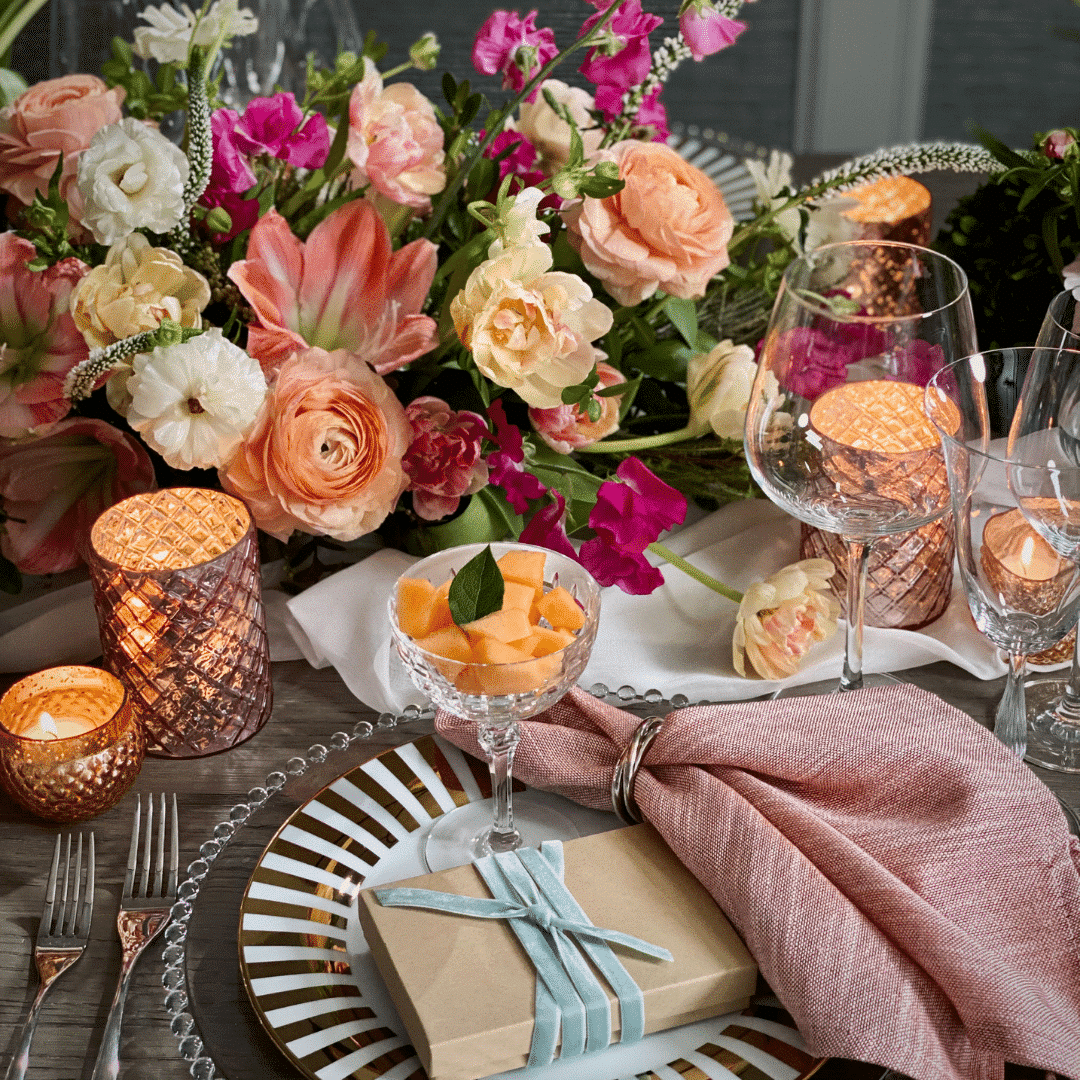 I hope you enjoyed my warm pastel inspiration table images.
Please, let me know your thought on the design below.
In love & style,
Petah
---
FOR MORE LIVING BEAUTIFULLY PRACTICES, JOIN ME AND LB ON:
Instagram to keep up with the visual feast
Youtube  For upcoming demonstrations
Facebook Join the LB Community For the best experience