Summering at Home? Do It In Style…
Let's make the surroundings lively and full of inventive style.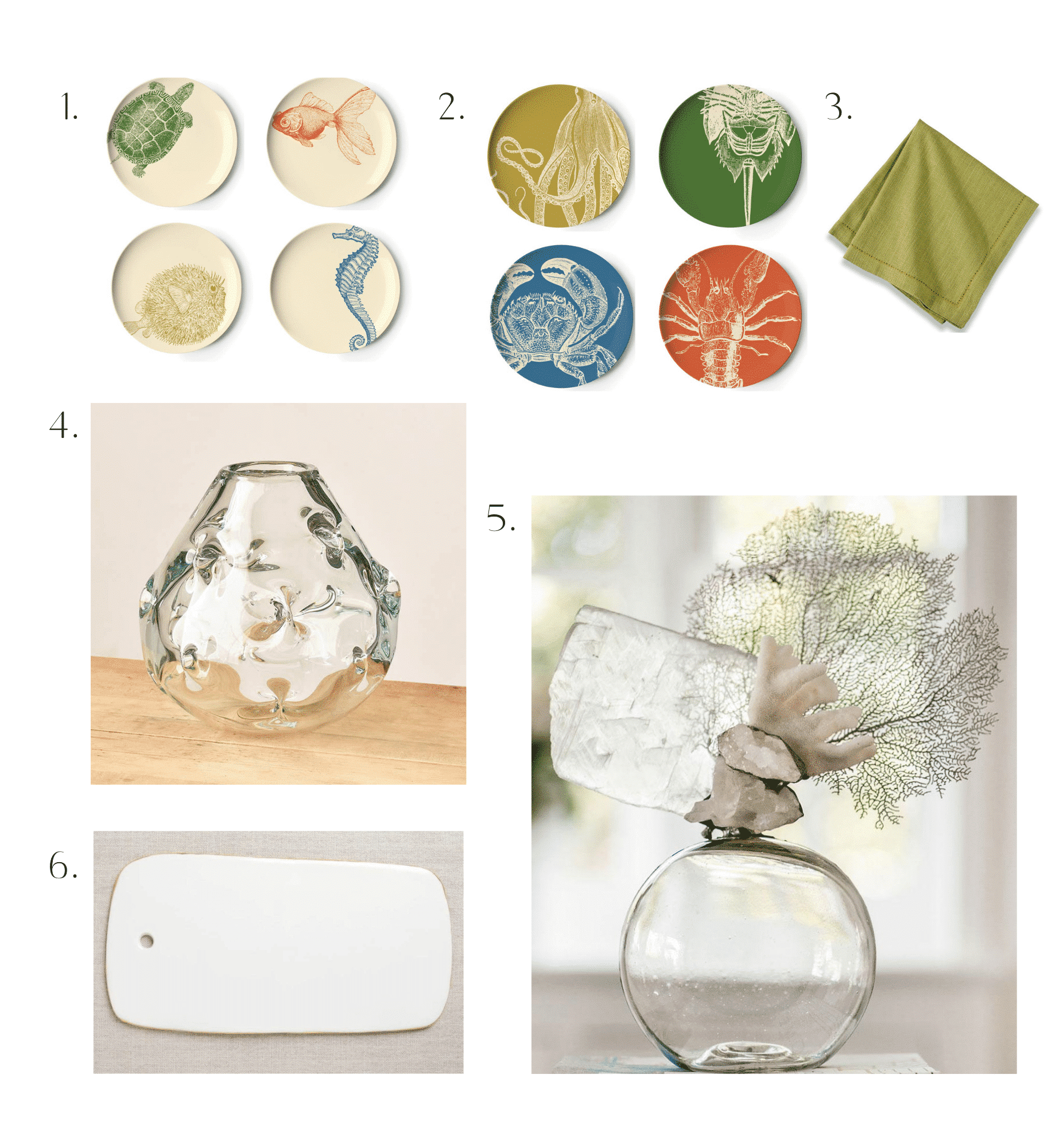 1. Sea Life Salad/Lunch Plates
Created in melamine so there is no danger of breaking on the deck. Graphic whimsy is definitely the order of the day for this summer. Let's be light-hearted and fun. And don't stop at lunch dinner is next
2. Sea Life Dinner Plate
Created in melamine as it's partner above, the dinner plate features whimsy with its sealife sketches on summery refined colors.  I adore the sketches and find the artform refreshing.
3. Refined French Linen Napkins
Shown in pistachio is the perfect accompaniment to the plates above. The napkins feature a hemstitch accent. Green is a neutral shade that livens up a white table setting or one creates depth with summery tans and khakis.
4. Crystal Nettels Vase
Handmade by skilled artisans here in the USA. A surprisingly simple design that has a great deal of personality. I fell in love with the design and collected the barware and smaller bud vase available in the shop. A vase such as this imbues a quiet style with gorgeous crystal.
5. Large Glass Float
The piece is a work of art produced by artisan Jamie Dietrich. Her work is as genius as it is simplistic. Natural minerals, sea life, and sea fans adorn this masterpiece.
6. Poreclane Cheese Plate with Guilded Edge
Created by an artisan studio here in the USA, this beautiful handmade plate is simple and versitle all at once. I dont see this as just a cheese plate. But rather a serinv plater ideal for sweets, a base for condiment vessels, or even a lovely tray to hold candles and small bud vases for table decor.