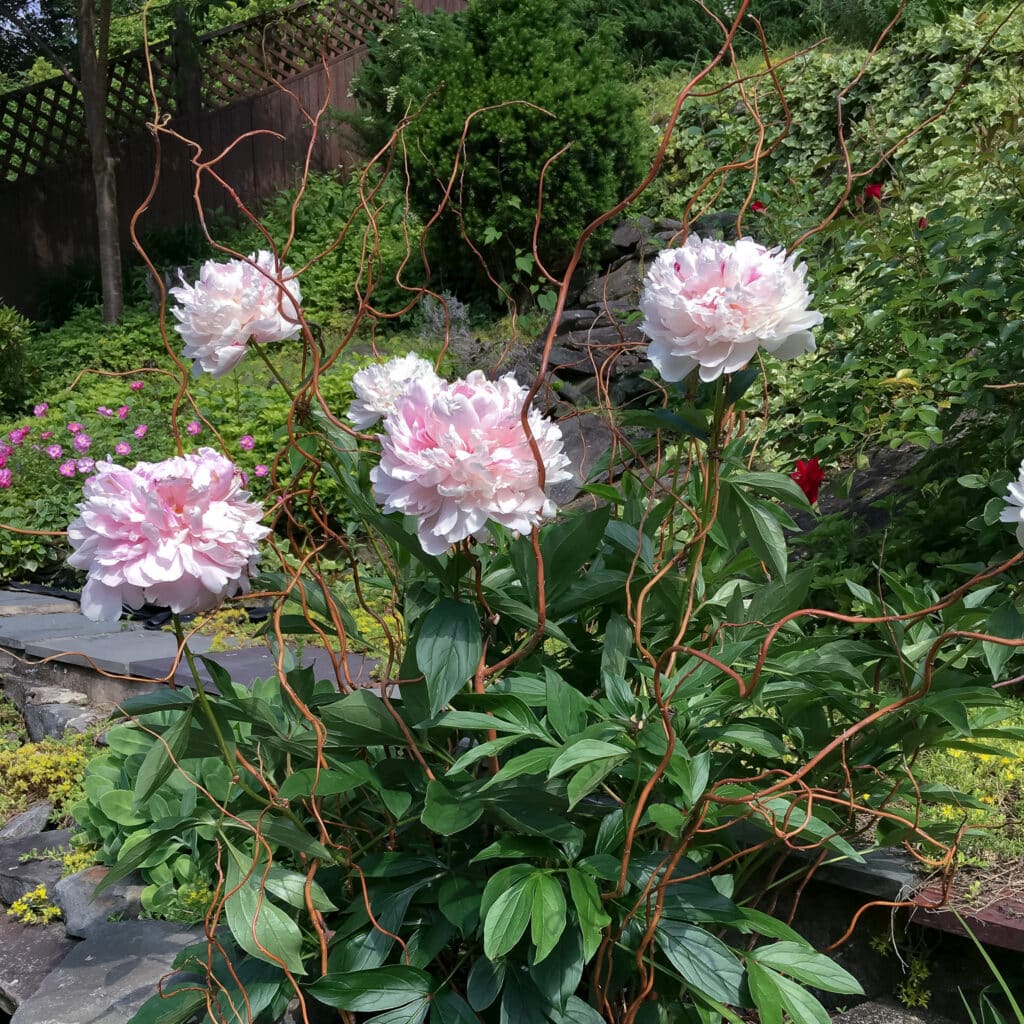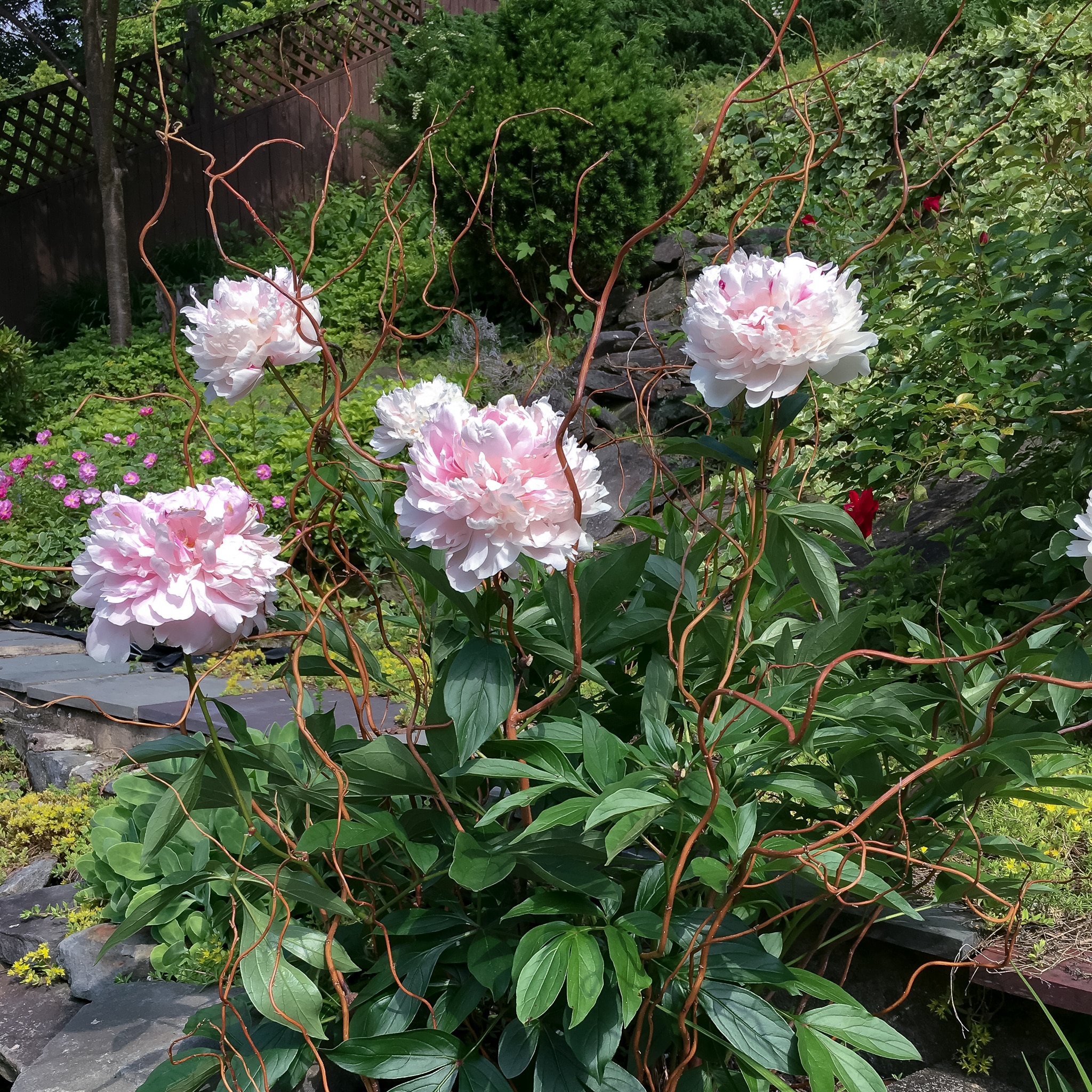 PEONIES LYING DOWN ON THE JOB?
Patiently waiting for peonies to pop each spring is very exciting (it feels similar to waiting to open birthday gifts).
When they finally open (in late May here in the Philadelphia suburbs) and you discover them in all their blooming magic you can't help but feel pure joy.
But, some of them are a bit lazy. Oh yes, you've been patiently awaiting their arrival. Loving on them, checking on them, and even talking to them (don't judge me) and they decide to lay down on the job. Really? I don't care for lazy peonies. Sorry I just don't. After the preparation, fertilization, and admiration you poured on them, they're falling over(?).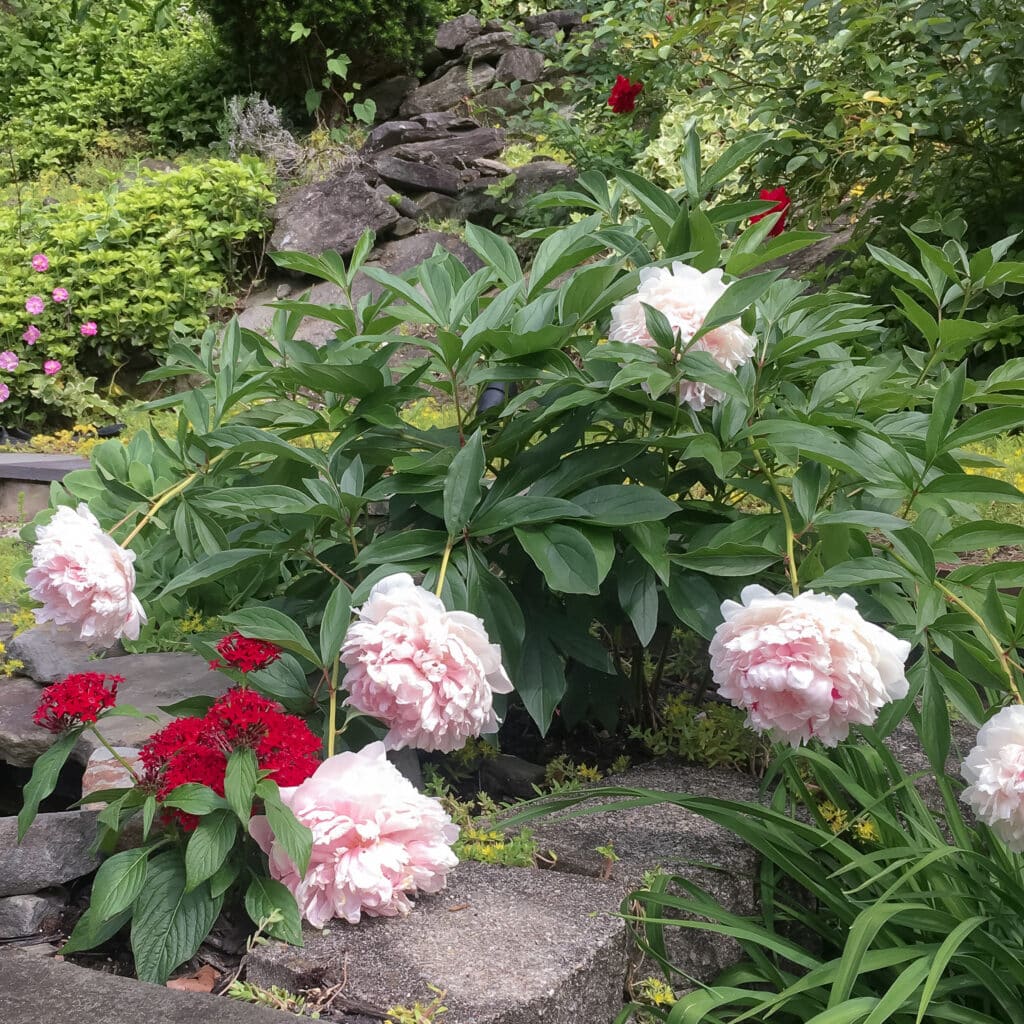 However, I refuse to stake them with green metal poles or wood ground protrusions. Like we are getting ready to impale the barbaric hordes. It needs to be beautiful to coincide with the blooms. It needs to be in-line with the garden.
My solution? Dry sturdy curly willow branches. I used these branches many times while designing with peonies in the past. So why not in the garden? Why not approach this solution with a bit of beauty? No real reason, just asking for drama…so let's get to it, shall we?
What you'll Need for one medium bush about 48 inches in diameter:
6 to 10 stems of dry 5ft. curly willow or other very slender branches without many laterals

Pruning Shears

Paper Covered Bind Wire or Bark Covered Wire (craft store of local florist)

Wire Cutters
Order the willow from your local florist. Tell them you need one bunch that is approximately 5 feet tall (heights vary slightly in inches). This height is needed to get sturdier-lateral top pieces.
Below is the completed work. It's an outdoor floral design within the earth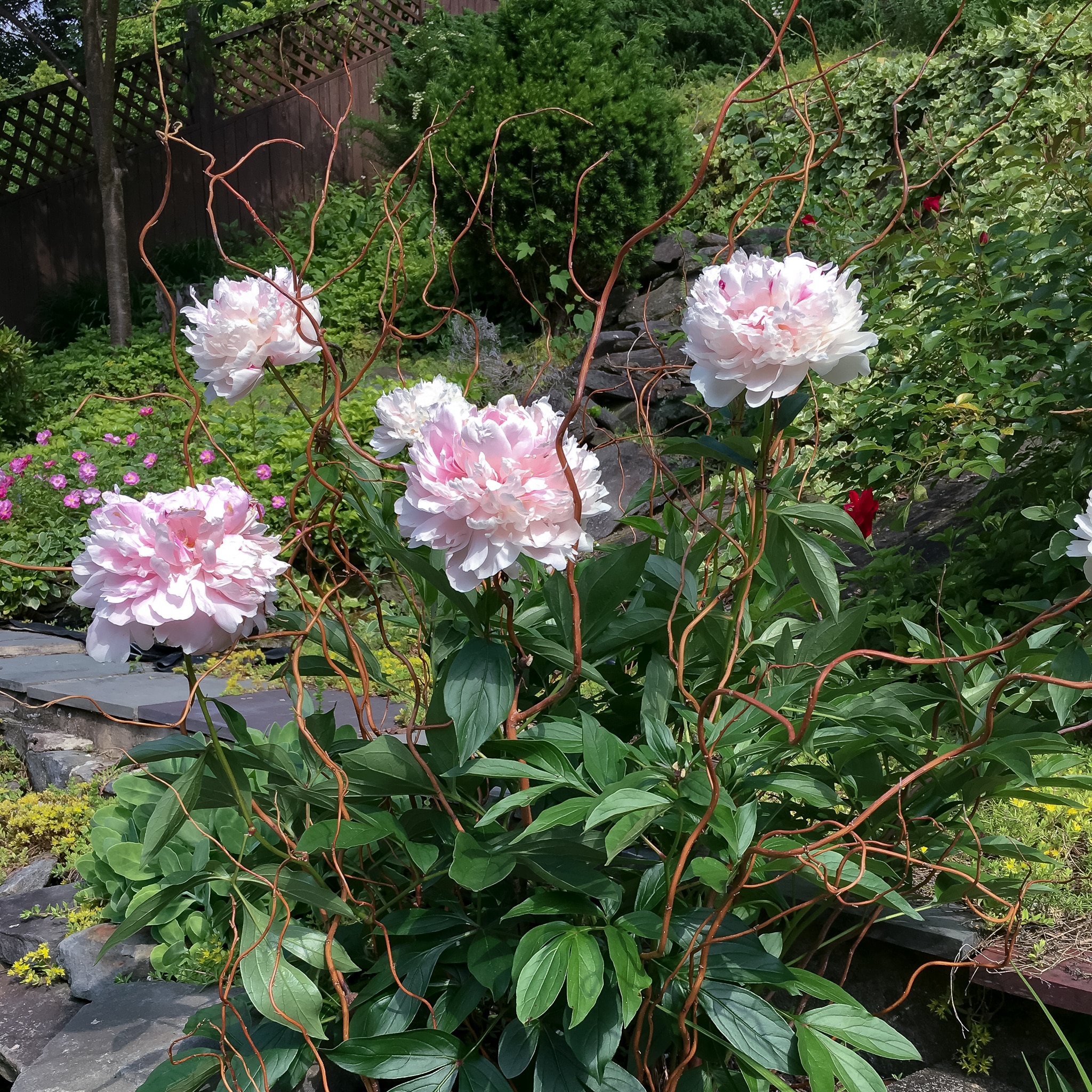 Thank you for taking the time to learn about my designer insight for a new approach to peony supports
---
FOR MORE ON LIVING BEAUTIFULLY, JOIN  PETAH AND LB ON:
Instagram to keep up with the visual feast
Youtube  For upcoming demonstrations